How To Bake Cupcake

27 Jun 2011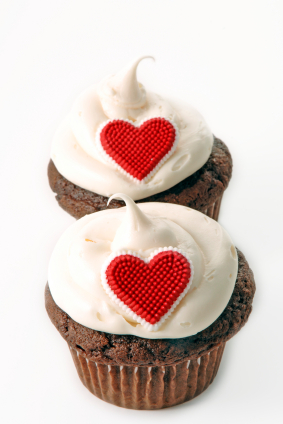 Cupcakes are anytime treats and that is why people love to learn how to bake cupcake. Ifood brings to you a quick and easy way of baking cupcake. Follow these instructions and make you near and dear ones feel loved.
The Complete Guide On How To Bake Cupcake
Ingredients
Flour: You can choose plain flour or self-rising flour for baking cupcakes. If you are using plain flour, then for every 2 ¼ cups of flour, add 3 tsp baking powder and a pinch.
Shortening: Butter, shortening, or margarine can be used in preparing cupcakes. Cupcakes may be softer when margarine is used, but the flavor will still be wonderful. You can use butter instead of margarine for added flavor and richness. However, never use butter or margarine as substitute for shortening. Every 2 ¼ cups of flour requires ½ a cup of shortening.
Sugar: Add sweetness to cupcakes with sugar. Use 1 1/3 Cups of sugar for 2 ¼ cups of flour.
Eggs: Eggs are dough binders. Use two eggs for 2 ¼ cups of flour.
Vanilla: Vanilla renders a mild flavoring for cupcakes. You can choose cocoa powder or any other flavoring agent for a different taste. Use just 1 tsp for 2 ¼ cups of flour. Excessive vanilla can bring a slight bitterness.
Milk: Make your cake softer and fluffy with milk. Use 1 cup of milk for 2 ¼ cups of flour.
Food coloring: Use only FDA approved food colorings to avoid side effects.
Instructions On How To Bake Cupcake
Preheat your oven to 350°F. Always preheat the oven at least 15 minutes before baking the cupcakes.
Allow butter, margarine, or shortening to come to room temperature before creaming. You be able to mix it much easier until light and fluffy.
Never add sugar all at once to the shortening or butter. Divide into three equal parts, and then gradually add it, beating well to light and fluffy, after each addition.
Always add eggs one at a time to the butter-sugar mixture, and remember to beat thoroughly after each addition for even mixing. You will find it easier to beat the eggs this way.
If you are using a dark non-stick pan for baking the cupcake, then keep your oven temperature to 325°F. It is advisable to use cupcake pans of 2 .5 inches diameter and 1.25 inch depth.
Place you cake pans in the center rack of the oven to allow even cooking of the cupcakes.
Never open the oven door until the cupcakes are completely baked. This is essential to retain a steady temperature within the oven.
Cool the cupcakes for 5 minutes before transferring them to wire rack.
Cool thoroughly before frosting.
Voila! Your yummy cupcakes are ready to be to be decorated and served. Decorate it according to your choice.
Tips
1. You can substitute 3/4 cup flour with 2 tbsp sugar and 3/4 cups of unsweetened cocoa powder to prepare chocolate cupcakes.
2. If you wish to insert jellies or hams, use a baster to avoid chaos.
Now that you have learnt how to bake cupcake, make them whenever you want and treat your family to some tasty delights.
Image Credit: ifood.tv 
How To Bake Cupcake