How To Cut Chocolate

1 Jun 2011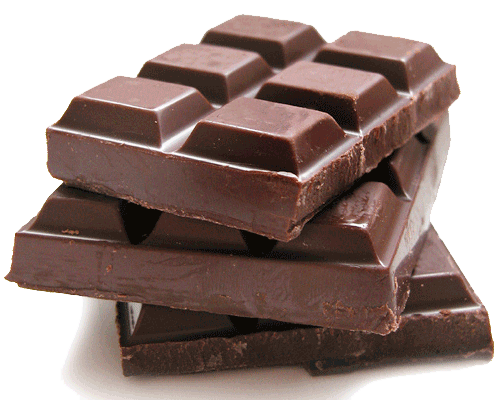 How to cut chocolate into fancy shapes for your kid's birthday or even for the dessert? Chocolate can be cut easily with a little bit of creativity and lots of patience to learn the technique. We shall see how to cut chocolate garnishes as well as other ways of cutting chocolate in this blog. Add drama and sizzle to ordinary dishes by adding fancy cut chocolates to it.
Cutting Chocolate Shavings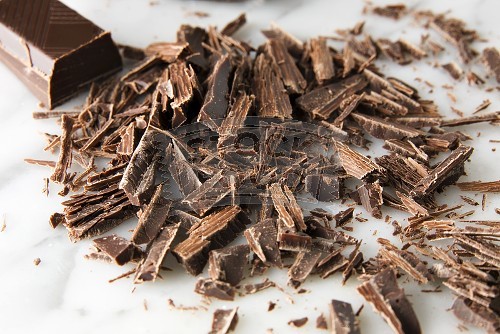 Place block of chocolate on plastic cutting board.
Using a large serrated knife, start cutting off thin chocolate pieces from the edge.
Use the dominant hand to hold the knife handle and push the blade through using the other hand or palm.
Collect the shavings in a dry bowl.
Chocolate shavings can be melted easily and used in various recipes. If you have a large chocolate bar, it would be better to cut off a chunk before beginning to shave. Alternately, the bar of chocolate can be grated or peeled using a vegetable peeler to get chocolate that can be easily melted or used for sprinkling over desserts, cakes etc.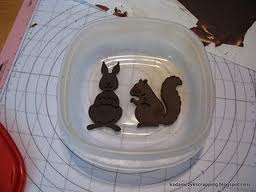 Cutting Chocolate Garnishes
Place the bar of chocolate on the cutting board.
Using a paring knife, shave the chocolate bar to get chocolate shavings.
Collect the shavings in a bowl and add shortening to it.
Now, melt the chocolate using a hot water bath.
Spread chocolate on baking sheet in a thin layer and let it get firm.
Using cookie cutters of various shapes, cut out chocolate in various shapes.
Use the chocolate garnishes as desired.
Chocolate is usually available as bars, blocks or cubes. Hard and refrigerated chocolate is difficult to cut. Chocolate should be at room temperature when you attempt to cut it. But keep in mind that chocolate melts quickly in contact with heat and once this happens it will begin to run, leaving no need for cutting it. Hence, ensure that the chocolate is firm when you are planning to cut it. Armed with these tips on how to cut chocolate, make your cakes and desserts attractive.
Image credit: free-extras.com/; international.stockfood.com/; scrappercreations.blogspot.com/
How To Cut Chocolate