How To Cut Rosemary

1 Jun 2011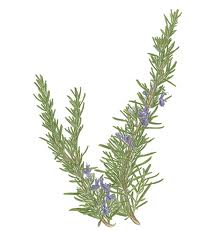 Learn how to cut rosemary to use it while cooking chicken, lamb and game. Rosemary can be used to prepare fish and bean dishes too. Meat and vegetable dishes can be made aromatic and flavorsome with the addition of sprigs of rosemary.
Cutting Rosemary for Cooking
Wash the rosemary very well to remove any dirt or mud.
Pat dry.
Place the bunch of herbs on the cutting board.
Trim the root ends and discard.
Hold the bunch of rosemary together and begin chopping the herb from the head towards the stem.
Use a sharp knife and avoid serrated knives while chopping rosemary.
Continue to chop until the woody stem area begins. This would be hard and hence not suitable for cooking.
Alternately, the larger leaves can be separated from the stem and chopped. Smaller leaves are best left on the stem and chopped along with the stem as described above. Rosemary leaves can be added to dishes as it is without any need for cutting them. Nevertheless, in recipes that require chopped rosemary, they can be cut up and then added. Some recipes make use of crushed rosemary and this imparts a stronger flavor to the dish. Rosemary leaves can be ground in a kitchen mortar and pestle or in an electric food chopper.
Watch the video on how to cut rosemary and use the techniques outlined while making Italian, Spanish and French dishes!
Image credit:  sarahdbelle.wordpress.com/ ; bonappetitbeantown.wordpress.com/
How To Cut Rosemary