How To Use Dried Soy Beans In Cooking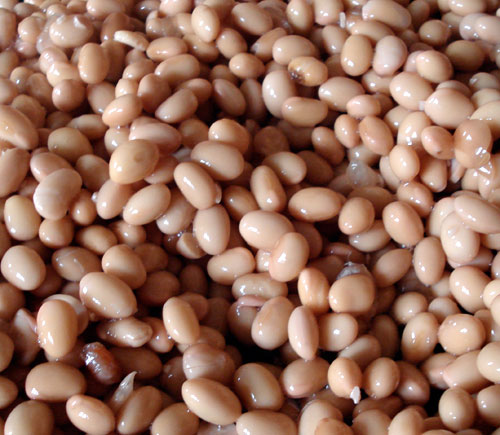 Many Asian dishes use dried soy beans as one of the major ingredients. Along with being a flavor enhancer, you can use dried soy beans to reap the benefits of the various minerals and vitamins present in them. A high source of protein, vegans and vegetarians can prepare dishes using soy beans as meat substitutes. Using soy beans offers a nutty flavor to the dishes. Read on to know the tips for using dried soy beans.
Soak Dried Soy Beans Overnight
Dried soy beans cannot be used directly for cooking. You need to rinse the dried beans for 2 to 3 times with cold water. Fill a large bowl with water [the water should neither be too cold nor too hot.] Immerse the soy beans in this bowl. Allow them to soak overnight to be used for cooking the next day.
Cooking Dried Soy Beans
Soy beans, which you would have soaked the previous night, should be used for preparing various dishes. Use a large pot for cooking dried soy beans as a smaller vessel will cause congestion leaving the soy beans partially cooked. But that doesn't mean you need to over fill water. The ideal measure is to fill quarter of the vessel with soy beans and one-third with water. Dried soy beans expand while cooking. So, if you want 2 to 3 cups of dried soy beans for preparing a dish, then soak just 3/4th cup. The scum that forms on the liquid's top needs to be removed using a spoon.
Tips For Using Dried Soy Beans
You can serve this boiled dried soy beans according to your convenience. You can even store the dried beans for more than two months without getting spoiled. Just remember to store it in airtight containers.
These are few tips that you will help you to use dried soy beans.
1. Roast the dried soy beans and use it as a snack.
2. Roasted soy beans can be used in dishes where you need slightly harder consistency.
3. Use dried soy beans in soups and stews. Using dried soy beans can add texture to the stews and soups.
4. You can use dried soy beans to salads. The boiled soy beans are rich sources of fiber and help you to remain full for a longer time.
5. Using dried soy beans with rice, onions and peppers will yield a very tasty dish.
6. Sprinkle dry seasonings like garlic powder, onion powder, table salt, ground pepper, paprika flakes etc on the dried soy beans [after cooking it] and use it as a snack.
7. You can use the water used for cooking dried soy beans for adding thickness to gravies and soups.
8. Use dried soy beans cooked water as the stock for soups or stir fries.
9. Powder the dried soy beans and use it for preparing muffins and cakes.
10. The cooked dry soy beans can be used in salads to add nutrient value and make it tastier.
These are few tips that will come handy when you use dried soy beans in cooking and as part of a healthy diet.
Image Credit: justhungry.com