How to Organize a Meal Train
13 May 2011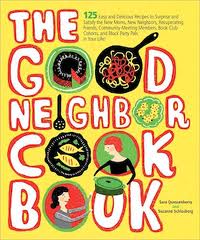 One of the best ways to help exhausted parents of a newborn or families coping with illness or death is to organize a series of meal deliveries, also known as a "meal train." To make meal giving easy:
• Use a free online invitation service such as mealtrain.com or takethemameal.com. Ask the recipients to pick the delivery dates and indicate any food allergies or preferences. You don't want to bring a pot roast to a family of vegetarians! The service will invite participants, send reminders and allow contributors to post their planned dishes, so the recipients don't end up with six lasagnas.
 • Bring a complete meal. Adding in a salad kit, fresh bread and goodies will save folks a trip to the store for sides to accompany a lone casserole.
 • Deliver dishes that are large enough for leftovers and freeze or reheat well. Here are some tips on freezing and thawing.
• Suggest that the recipients leave a cooler on the porch with a big "Thank you!" note, in case they are not home when food is delivered.
 • Spare the recipients Tupperware anxiety. Put your name on all containers or dishware that you want back (return-address mailing labels work well), and schedule a pick-up. Or, use disposable containers such as those found here.
 • Leave explicit heating or assembly instructions. For example: "To reheat, place in a 400° oven and bake, covered, for 1 hour." Or: "Pour salad dressing (Container A) onto greens (B) and toss in toasted almonds (C) and mandarin oranges (D)."
 This information has been excerpted from The Good Neighbor Cookbook. To purchase the book visit www.thegoodneighborcookbook.com or www.amazon.com!
How To Organize A Meal Train