How To Peel Banana

8 Apr 2011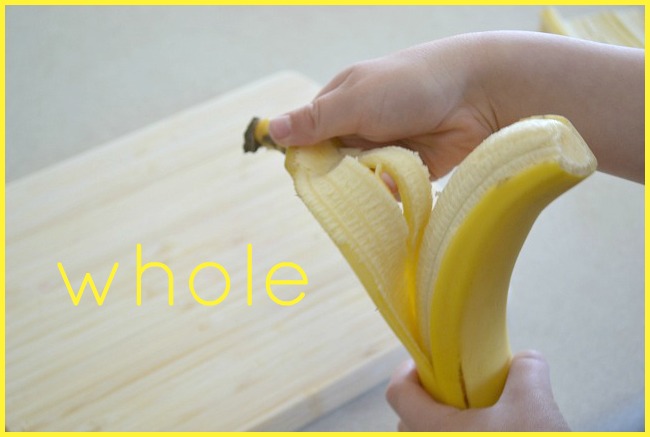 Peeling a banana can be more fun than you know of. In fact, there is no single way to peel a banana and if you don't know of those already, here is a lowdown on the various interesting ways of peeling this potassium-rich fruit, which also keeps your bowels happy.
1. Peel banana by monkey method
You must be wondering about this method already but don't worry. You don't need to turn into a monkey to do this. This is a very clean method to peel a banana.
Take a banana and hold it in a way that its stem is facing downwards.
Make use of your fingernails to pinch the tip a bit so that a small tear is formed in the skin of the banana.
Now just pull at the tear and peel the banana downwards i.e. towards the stem.
2. Peel banana with one hand
This requires some skill and it is a method you can use to impress kids or adults around you.
Hold the banana in one hand and keep the thumb near the end opposite to the stem end. This end is softer than the stem end so will peel easily.
Now insert the thumb through the peel and flick-open the tip of the banana.
Using your thumb, just push the peel down the banana.
Again make use of your thumb or a finger which you feel will be easy to use and likewise pull down the other sides of the banana peel as well.
The banana is now peeled and ready to be eaten.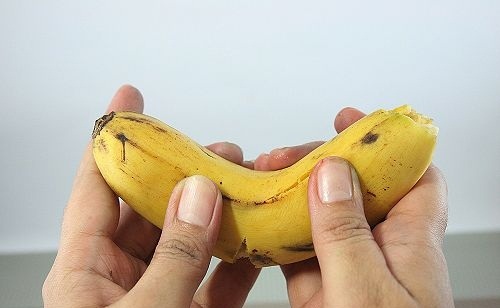 3. Peel banana using snap method
Take a ripe but firm banana and bend it slightly so that it is making a 'U' shape.
Now very deftly, just snap the banana into half.
What you have now are two banana halves with one end free. Just start pulling at the peel from the flesh end and you have a banana fit to be consumed.
4. Peel banana using four splits method
Take a banana and place it on a chopping board.
Take a sharp knife and lengthwise split the banana into two.
Cut it from the middle as well.
Now you have four separate pieces of banana which can be easily peeled and eaten.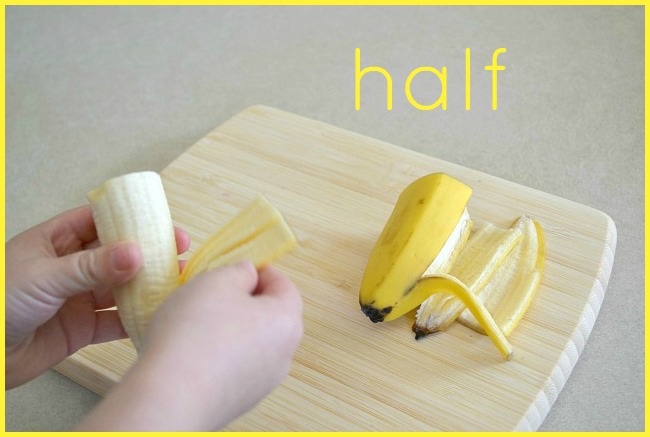 5. Peel banana by using 'Throwing Method'
Sounds crazy, right? Well, it is a little bit –
Take a banana and hold the stem in your fist. Hold it in such a way that the banana curves towards your side.
Next, thrust the hand and, of course, with it the banana curving downwards. You will notice, the skin of the banana will snap at the stem.
Now make use of that tear in the banana skin and peel off the banana with ease.
Image Credit: howwemontessori, wikihow 
How To Peel Banana