How To Soften Hard Cookies?
24 Mar 2011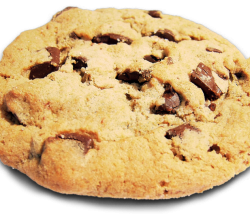 Have your cookies become hard again? Do not fret since you could still soften them and make them yummy and soft again in no time. Read on for some interesting tips for softening hard cookies...
Tip to Soften Hard Cookies
Once your cookies are baked to doneness, place the cookies in an air-tight container to prevent them from hardening. Somehow, if the cookie has turned hard or crunchy, or you have overcooked the cookie, then do the following for softening your hardened cookies.
Put the soft cookies in an airtight container.
Put in some bread slices in the contianer along with the cookies.
Seal the container with its lid.
Leave the container as such overnight or for hours, depending on how hard the cookies are, and how good the bread is in softening them!
You will be surprised to find that your hardened cookies have turned soft as before and yummy to eat. Of course, you could eat the bread slices too, they will be yummy and wonderful to taste.
You can use this method to soften hard cookies, even if your cookies are not that hard enough and still when you want to turn them into melt into your mouth delicacies.
Image credit: ifood.tv/photo/ 
How To Soften Hard Cookies?