How To Eat Homemade Cheese

17 Mar 2011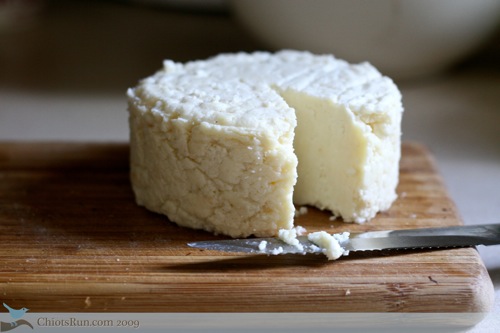 What can be tastier and healthier than homemade cheese? Whichever cheese you make at home, Ricotta, Cheddar, or cream cheese, it is definitely better because you have a better control over the ingredients. But, these fresh homemade cheese varieties should be consumed as fast as possible as we don't add any preservatives. So, how to eat homemade cheese? Check out some interesting ways to indulge in relishing these homemade delicacy.
Tips To Eat Homemade Cheese
Eat homemade cheese with nut butter. Add a tablespoon of your nut butter with half a cup of homemade cheese. Spread on your whole wheat toast or crackers and enjoy the taste.
Cheese made at home can be served with fruits. The combination is like it is a heavenly pair. You can use fresh one, canned or frozen ones. Bananas, pineapples, strawberries, blueberry, cranberry, raspberry, blackberry, water melons, peaches, avocados – you name it you can prepare a delicious retreat.
A cream and dry fruit smoothie is definitely a revitalizing option when you are worn out. Use the homemade cheese in your pasta with freshly ground pepper for a scrumptious snack.
Garnish the cheese on tomatillo, tomato or fruit salsa or just mix with pesto. You can prepare a dip of your choice and serve with crackers or freshly slices salad veggies. Blend it with granola and top with honey and enjoy as a healthy and energizing snack while at office. Make a dry fruit sandwich with home prepared cheese spread and whole grain bread slices.
Season the cheese made at home with a seasonal herb of your choice. You can use seasoning salt, lemon pepper seasoning, fresh thyme leaves, basil, parsley, freshly ground pepper etc and use it as a spread or dip.
Stuff bell peppers with the cheese spiced with herbs and spices like red paprika flakes, turmeric powder, salt, lemon juice, and cilantro leaves. Bake the stuffed peppers, top with fresh mint springs and enjoy the marvelous blend of cheese with spices.
So, these were some cool ideas to use homemade cheese. Next time you forget a dip, take out the cheese your prepared at home from your refrigerator, and make one with spices and herbs of your choice. Your guests will be happy.
Image Credit: notdabblinginnormal.wordpress.com
How To Eat Homemade Cheese