How To Cook With Oat Bran

15 Feb 2011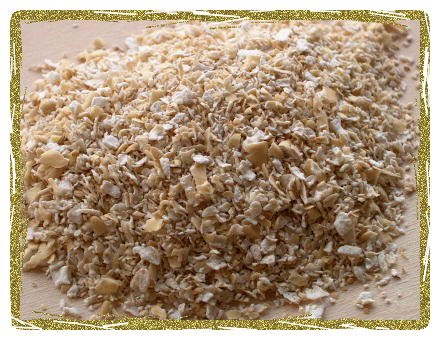 Now the thing on my mind is to lose weight; cooking with oat bran seemed to be one of the healthiest options that I could think of to incorporate. To cook oat bran, you can try a number of ways and recipes. With this article, I intend telling you about a few yummy ways of cooking oat bran. The basic way of choosing the right way to cook oat bran is to discover the right oat bran depending upon the cut, size and variety of oat bran.
The healthiest way to prepare oats for breakfast is the oat porridge hot method. Since, mostly we are on the run for breakfast, quick meal oats, or pre-processed oats are the best bet for 2-3 mins cooking with oats.
Now, depending upon your taste, if you are fond of the texture and flavor of long-cooking with oats, you may choose to go for rolled oats or groats. Since, they take a longer time to cook, you can cook them the night before and refrigerate them. Whenevr you want to eat them, just add a little bit of water and heat them.
You might want to note that  oat groats, thick rolled oats or regular/old fashioned oats take longer — between 20 minutes (for thick rolled oats) and an hour (for oat groats.) The longer cook time is worth the wait for many people, who find a thicker oatmeal more flavorful, filling and pleasant.
Oat bran is probably the most neglected of all the oat products, which is a shame because it has a phenomenal, creamy texture that is enhanced with the addition of fruit or nuts. It's also quick to cook, yet retains most of the nutritional value of rolled oats. There are a couple of very simple recipes that use normal everyday cooking methods of cooking with oat bran.You may want see these recipes :
Cooking oat bran really requires nothing more than a sauce pan, some water and the oats. You can also prepare oat bran meal in the microwave, cutting minutes off the cook time. Some forms of oats are better suited for the microwave (specifically quick oats, oat bran and regular oats), while others need to be slow-cooked to preserve their unique texture – for example thick or steel-cut oats.
To cook oat bran in a slightly richer, creamier fashion, you can replace some or all of the water with skim milk or soy milk when preparing the oat bran meal.
Oats may also be baked or prepared in a crock pot, which results in a very unique, creamy oatmeal that is very different in texture from the standard Quaker Oats you might have been used to as a child.
For now, I am going to heat up my bowl of rolled oats. All this talk about oatmeal has really made me hungry.
Image Credit- dukandieter.blogspot.com
How To Cook With Oat Bran