How To Store Homemade Protein Bars

10 Feb 2011
Protein bars are the perfect energy boosting snacks, that can be made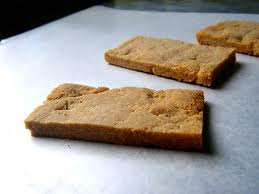 at home. If you want to know how to store homemade protein bars carry on reading. Many times, you get new recipes of homemade protein bars but you wouldn't want to take the effort for just making a few, while making them in excess would pose a storage problem. I have the perfect homemade protein bars storage solution for you.
Storing Homemade Protein Bars To Be Used Later
Commercial protein bars often have undesirable ingredients. Protein bars can be made at home and stored for use as and when required. Homemade protein bars taste better and are certainly more healthier than their commercial counterparts. Homemade protein bars can be stored in a variety of ways.
Most protein bars made at home can be stored in the refrigerator and taken out and used whenever needed.

Protein bars can be stored in the freezer too if you are planning to store it for a prolonged period of time. Thaw it and consume only after it reaches room temperature.

Storing homemade protein bars takes a little bit of care and precaution since there are no preservatives added to protein bars made at home unlike those bought from the market.

In order to keep protein bars made at home fresh for a long time, use freezer zipper-lock bags. These are especially good if the air is forced out prior to zipping up the homemade protein bars.

Alternately, you can store the protein bars in plastic containers with air tight lids. These are equally effective in storing homemade protein bars fresh.

Keep the packed bars in the refrigerator or freezer.

Once the protein mix is ready and cut into bar shapes, wrap each individual bar in plastic sheets and store in refrigerator.

Never leave homemade protein bars in containers that are not air tight. They can spoil within a matter of 3 days or so.
Protein bars made at home can be used while working out and during weightloss routines. They make for a tasty and healthy snack.
Image courtesy:teamoneverse.wordpress.com/;cookingventures.blogspot.com/
How To Store Homemade Protein Bars