How To Plan Valentine's Day Meals For Couples

8 Feb 2011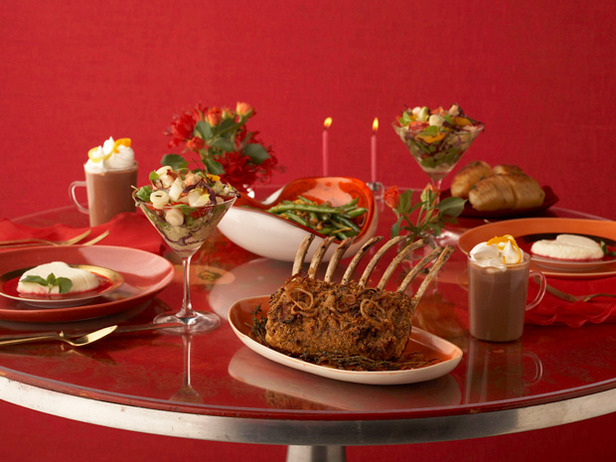 The most romantic way of celebrating a romantic Valentine's Day with your partner is to have a romantic candlelit dinner. So, here is your guide on how to plan valentine's day meals for couples. If you want to make it even more special, you can  try cooking some romantic dishes at your own. This can do wonders for married couple who rarely get quality time to spend with each other. So, following are the steps you need to follow to organize everything properly:
How To Plan Valentine's Day Meals For Couples
1. Decide the perfect day to hold your candlelit Valentine's Day dinner. Look in to your respective calendars before finalizing anything. In case Valentine's Day happens to be in the week day, it would be better to have the special romantic dinner over the previous or the weekend after the holiday.
2. Plan in a way so that you and your partner can enjoy the candlelit dinner all alone with your space. In case you are married, you can even plan to have late dinner right after the kids are asleep. Else, you may arrange to spend the evening, and possibly overnight, with a relative or family friend.
3. Now, comes the part where you need to plan the menu. Plan the menu and make sure that you shop for your dinner within time. You can decide to include some  of your partner's favorite dishes or  you can try out a completely new recipe. You can even refer a cookbook having sample menus for holidays or parties that might adjust to the dinner needs.
4. Get the food from the restaurant. This is for all those people for whom cooking is not a forte. You can order some delicious dishes from your partner's favorite little restaurant. The romantic meal does not mean that you have to really make it all from beginning. Basically, you have to enjoy the company of your partner on this special Valentine's Day with special food.
5. Be ready by setting the table for the candlelit dinner. Make sure that you are using a nice tablecloth and napkins. All these things must complement the "special occasion"  with the special food. Light the candles in a decorative style.
6. Lastly, always chill a nice bottle of wine or may be some sparkling non-alcoholic beverage. Take out those designer wineglasses set from the cupboard and arrange the rest of the things. Place everything on the table and get all ready.
This was the guide on how to plan valentine's day meals for couples. Now just follow these steps and enjoy a romantic evening.
Image Courtesy @ foodnetwork.com
How To Plan Valentine's Day Meals For Couples