How to Create a Romantic Food Basket
8 Feb 2011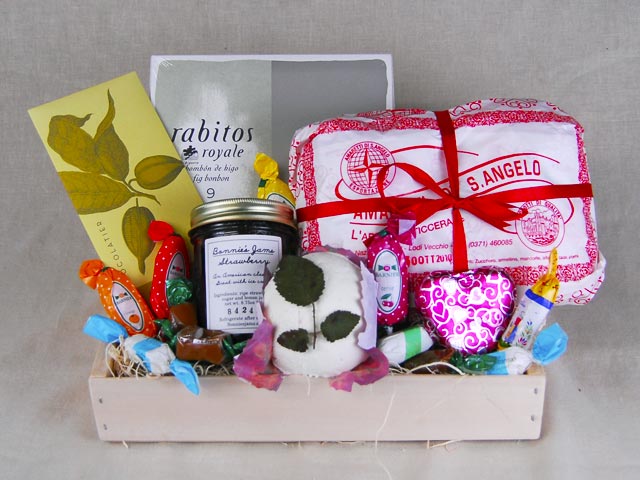 The best Valentine's Day foods and gifts require a lot of thought and planning. Here is how to create a romantic food basket for your partner. You can pick Valentine's foods by wandering in the store and then buy something useful. Making a Valentines food basket is easy and it can be turned into the perfect Valentine's Day gift basket!
Buy a basket as per the requirement ie number of foods and gifts that you wish to fill into it. Keep it a basic color, do not go for anything frilly.
Set up the basket with your utensils filled with your partner's favorite foods. Put a colorful tea towel in the bottom in a way that the sides of it hang over the basket. Neatly arrange the napkins, utensils, glasses and desserts in the basket. Arrange a few roses throughout the basket in order add a romantic touch to it.
You can place packets of heart-shaped candies and chocolates, which can either be homemade or store-brought.
You can fill the basket with your partner's interests. Females can add some sports accessories. You may even add a coffee cup from his favorite team and fill it with some packages of his favorite drinks. You can also fill the basket with some snacks that can be eaten along with the games. Men can add cute cupcakes with personalized messages.
You can place your partner's hobby on display. If your husband is a car fan, you can buy tickets to the antique auto show. You can also fit in a gift card from his favorite auto parts store. Little gifts for his car, such as deodorants, Armor All, can be the best idea to add to this basket. Guys can add some make-up accessories.
Consider the interests of your partner. If he/she is fond of spicy food, add some spicy Valentine treats. On the other hand, if your partner has a sweet tooth you must add cupcakes, heart-shaped jellies and so on.
image credits : formaggiokitchen.com
How To Create A Romantic Food Basket