How To Make A Food Sealer At Home

7 Feb 2011
Food can be stored fresher for longer time by sealing it. How to make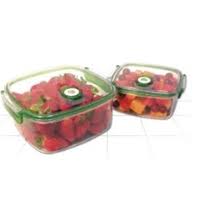 a food sealer at home and not have to buy the electrical ones available in the market is a dilemma that most of us face. Vacuum sealing of food is relatively easy and food lasts longer if it is vacuum sealed. The air surrounding the food is removed so that spoilage is delayed for several weeks. Moreover, you can make a food sealer at home of the vacuum type from simple objects available at home or in the nearest hardware store. Making a food sealer at home would not cost you much whereas electric food sealers can cost from $20 to $200.
Let us consider how to make a food sealer if you are using zip top bags for storing the food as well as if jars are being used for storage. The principle behind both kinds of sealing is the same – vacuum sealing. All air is removed so that vacuum exists inside the bags and jars keeping food fresher for longer time.
Making A Food Sealer for Zip Top Bags
Zip top bags are ideal for storage and if you can make a food sealer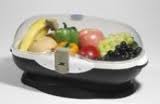 for these bags, there is nothing like it to keep your food fresh enough to be used after weeks.
Choose a new, clean zip-top bag to store your food.

Fill the bag with the food to be stored. Take care not to fill it completely. The bag should be filled only around 2/3 of its capacity.

Zip up the storage bag completely. Make sure that there are no gaps.

Now, to make a food sealer, take a drinking straw or better still a vacuum hose attachment if you have one. These can be bought from the hardware shop.

Insert the straw or hose into the bag. Using your mouth suck out air manually or vacuum air out.

The bag shrinks and fits food tightly.

Remove pump or straw and zip up fully very quickly.
Making A Food Sealer for Mason Jars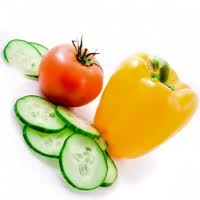 The process to make a food sealer for mason jars are similar to zip-top bags. But here, the jars can be filled to the brim and there is also a need for a one way valve to take out air from the jars.
Vacuum seal your food and keep it fresh!
Image courtesy:
How To Make A Food Sealer At Home