How To Make A Beer Keg Bag
3 Feb 2011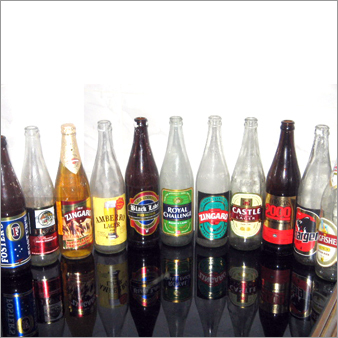 Are you arranging a summer party at your place and worried about how to keep beer chilled for long? The answer is beer keg bag, which is insulated to prevent beer from getting hot. Let's learn with this article How To Make A Beer Keg Bag.
Why make a beer keg bag? Though beer keg bags are easily available in market, they are quite expensive, as cost of a single bag is around $50, sometimes even more. If you spend this much on a beer keg bag, you might have to compromise on other things in the party. Hence, make a beer keg bag at home because it is not only cheap but also easy to make.
Step 1: The first step in making a beer keg bag is to take all measurements of the beer keg from top to bottom and from all sides. Take the circumference measurement at the spout, if a keg is with a spout.
Step 2: To make a beer keg bag requires you to make bottom of the keg bag by drawing a circle on the vinyl, which is usually considered an ideal material since it is easy to clean. The circle should be a little bigger compared to beer keg's circumference. Now cut the fabric for two circles. It is recommended to cut a bit extra for seam allowance. Cut two rectangles from the fabric – one of them should be able to cover the keg's top and the other for bottom covering.
Step 3: In the third step of making a beer keg bag, you need to place the fiber over the thick padded insulation material and cut the insulation with the same measurements. Once this is done, stitch the insulation to the fabric pieces with the help of a needle and thread. Leave 2-3" wide section open to turn the fabric from the hole to check insulation is between the fabric pieces. Fold down the fabric after checking and sew the hole by your hands. Repeat the process for the rectangle fabrics to make a beer keg bag.
Step 4: Match the rectangle fabric's edges and sew them together for a single side seam for the beer keg bag. Place fabrics circle at the bottom in a way that the circle's outer portion is facing inward and then pin it to the sewn rectangle. Later, sew the edges together.
Step 5: The last step in making a beer keg bag is to turn the bag so that the seams come inside the bag. Place your beer keg into this bag and fold the extra material twice over it to close the bag. 
Now making a beer keg bag is simple. Isn't it? so what are you waiting for? Make a beer keg bag at home and enjoy the party with your friends in an inexpensive way.
Image Credit: amcaadhesive.tradeindia
How To Make A Beer Keg Bag