How To Use Garlic Salt In Daily Cooking

31 Jan 2011
Use garlic salt in your dishes to add that extra flavour to them. Using garlic salt in your food not only gives the extra flavour but also reduces the use of another extra ingredient to your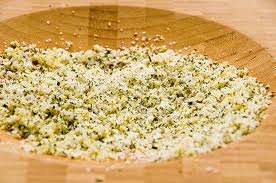 dish. Use of garlic salt is versatile. It can be used in any dish which needs the flavour of garlic. However, before using it remember that garlic salt not only contains garlic powder but also has table salt. Thus, if one needs strong flavour of garlic but less or no salt, it is not a very good option. Using garlic salt in your daily cooking is not a difficult thing. Let us see in what ways we can use garlic salt in our daily cooking.
Sprinkle over fries– French fries is a very popular snack in every household. Not only kids but adults also are very fond of this crisp, golden snack. We usually have it sprinkled with salt and sometimes pepper. Sometimes peri peri salt is also added to fries to enhance the flavour. Sprinkle some garlic salt over your fries and they give you a delicious flavour.
Seasoning in salads– Garlic salt is a great substitute for table salt when you are dressing your salad. The salad smells and tastes invigorating by adding this salt. It gives a complete new taste to the same old recipe.
Use in stuffing– When you use garlic salt in stuffing it gives you the subtle taste of garlic with a perfectly balanced salty taste. You get the smell and taste of garlic but the strong flavour of garlic is not there. Thus the actual smell of the different ingredients used for the stuffing is retained.
Use in burgers and sausages- When used in burgers and sausages, garlic salt again adds a mild flavour to them at the same time the unique taste of the meat remains in its place.
Soups, stews, and casseroles– When you want to prepare any kind of vegetable, meat, chicken or seafood soups, stews or casseroles, use garlic salt if you do not want the flavour and smell of garlic to be dominant.
Apart from the above mentioned dishes, using garlic salt in any kind of meat or fish preparation brings a unique flavour to the food. Be careful to use less amount of table salt if you are using garlic salt. Also, when using for the first time use it sparingly. This will help you to understand its flavour and the quantity to be used.
Image credit: ifood.tv, jamesstarmer.com 
How To Use Garlic Salt In Daily Cooking