Great Fruitcake Toss Ideas
11 Jan 2011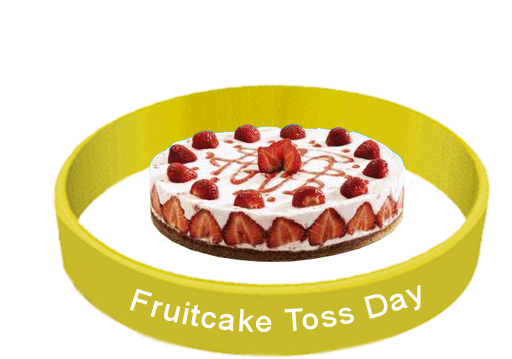 Fruitcake Toss Day is celebrated every year on January 3 and is often considered a floating food holiday, simply because it appears on different days of January, sometimes being observed as late as January 20 too. This blog tells you about some great fruitcake toss ideas in case you want to host a party on this day:
As you all know that December is a holy month and cakes are the integral part of the fruitcakes. You can't avoid the turkey and fruitcakes in the month of December.  It is mostly observed that most of us find it difficult to say no to these fruitcakes. But once you feel that enough is enough then you can consider taking the cake for the Great Fruitcake Toss event. This is the good way of getting rid of the fruitcakes and saving your body from the punch of those heartening calories.
​
​Devise your own catapult
Mostly the cake is thrown by hands but the use of fruitcake cannons and catapult is permitted. If you don't want to rely on the readymade catapults then you can devise your own catapult, which will help you to win atleast one category of the fruitcake hurling race.
Please note that the next Fruitcake Toss Day falls on January 3, 2012, which also happens to be the National Chocolate Covered Cherry Day. So, now that you know the date, take help from this blog about great fruitcake toss ideas to hold a successful bash.
Image Courtesy: wristbandconnection.com
Great Fruitcake Toss Ideas