How To Make Smooth & Hard Icing

7 Jan 2011
It is very important to make smooth and hard icing to give a cake its perfect look. No matter if you make simple cupcakes, or prepare a huge cake with extensive decorations, a smooth and hard icing will make the cake more tempting, presentable and beautiful.
However, making smooth and hard icing can be a tough nut to crack, if you are not aware of simple tips related to making smooth and hard icing.
To make smooth and hard icing you need: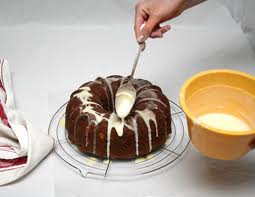 3 tablespoons Meringue powder
4 cups icing sugar
½ cup warm water
½ teaspoon vanilla extract
Put the above ingredients in a mixer till it becomes foamy.  Add water if you want to thin the icing.
The smooth and hard icing is ready; however you must take care of the following while putting the cake icing-
A smooth cake for smooth icing- If the cake is not leveled and smooth you will not be able to make smooth and hard icing. Before putting the cake in the oven, make sure that you have  the batter properly in the pan. While baking if your cake rises from one side or gets browner on one side, turn the cake so that it gets heat on all sides. But if the cake is done and then you find the uneven, bumpy surface, level it by cutting with a knife. If the cake is smooth, it is easier to make smooth and hard icing.
Application of crumb coat-Crumb coat is essential to keep the cake surface from moisture. The icing will not make the cake soggy, if crumb coat is applied. But before you apply the crumb coat, allow the cake to cool fully. It might take few hours for cooling. After the cake is ready, apply the crumb coat on the cake surface. For crumb coat preparation make the icing in the regular way. Make a portion of this icing slightly thinner by adding water or milk.  Apply it with a spoon on the cake's upper surface and let it dry.
Spread the smooth and hard icing- You can put the icing when the crumb coat has totally dried. Put a spoon full of icing on the center of the cake. Spread it towards the corners. Move the spatula with smooth strokes. Remove any extra icing from the cake.
You have your cake ready with smooth and hard icing. Enjoy!
Image credit-  myhomecooking.net
.
How To Make Smooth & Hard Icing