How To Cut Salty Taste In Your Soup

6 Jan 2011
Salt adds taste to the food, too much salt on the other hand, spoils the taste.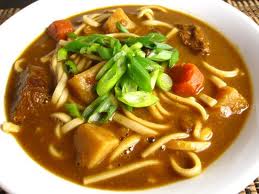 While cooking, one should know the way to cut the salty taste from  food. If the salt content is too much, it does not mean that the dish is a complete waste. One can easily cut the salty taste by following some easy tips.
I will share the way to how to cut salty taste in your soup.
Things needed-
Broth, cream or water
Extra soup ingredients
Potatoes
Knife
Peeler
What to do-
If there is too much salt in the soup, add some unsalted broth, cream or water, to make the consistency of the soup thin.
Put the extra soup ingredients to it. Adding extra ingredients will maintain the flavor of the soup.
Cook the soup well.
Peel the potatoes. Cut them in thick slices.
Add the slices to the soup.
Let the potato slices cook.
The extra salt content will be taken by the potatoes.
Cook till the potatoes are soft.
With the help of a strainer, strain the soup in a large bowl.
Taste the soup for the salt.
If it tastes well, serve the soup. If the soup is still salty, repeat the process with potatoes again.
Tip: You can use a carrot in absence of potatoes.
Image credit- closetcooking.blogspot.com
How To Cut Salty Taste In Your Soup