How to Make a Fruit Punch Stand
4 Jan 2011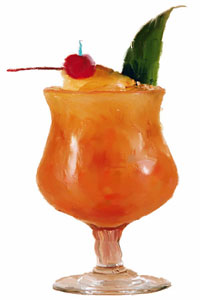 When you plan of making your own fruit punch stand you must know the step-by-step procedure of how to a make a fruit punch stand. You can not only quench the thirst of your kids but you can also earn a lot of money through it. You can also make your kids learn how to manage a business and inventory. When you set up your fruit punch stand, make sure that you do it in warm weather with ample supply on hand. In order to offer a lot of variety to your customers you can use different flavors of fruit punch.
It is very important to advertise your fruit punch stand at least around your neighborhood. You can use colorful signs with directions towards your fruit punch stand, and also include the price of a drink in that sign.
Place a table along with some chairs in the shade. Both, you and your customers will appreciate the soothing shade on a hot day.
Make sure you that you have enough ice and fruit punch on your fruit punch stand. It is always better to have some leftovers on you than to run out completely.
Prepare a bright, colorful sign for display on your fruit punch stand in order to attract more and more customers.
You must not charge more than 25 cents per cup. Always have coins and dollars with you to give for change. Always refill the fruit punch for a lesser amount than the first cup.
image credits : globalveggie.wordpress.com
How To Make A Fruit Punch Stand