How To Plan A Wine And Cheese Party
16 Dec 2010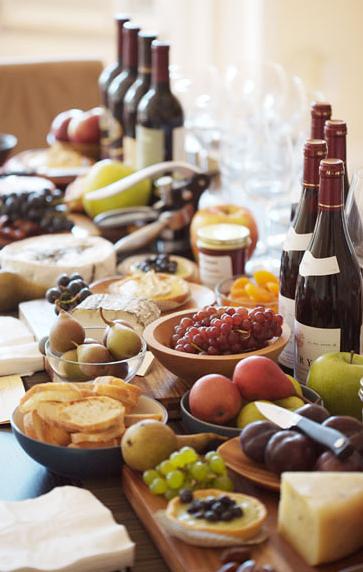 A mature and stylish way to celebrate an occasion is by hosting a wine and cheese party. However, it is not everybody's cup of tea, right? You need meticulous planning, a lot of attention to details and, of course, the technical know-how to organize a successful wine and cheese party. Here are some helpful tips on how to do so:
•    Theme:
The dress code or the theme of the wine and cheese party helps set the mood. If it's a formal party, then add a touch of elegance and style by using the right decorations, for example, white tablecloths on the tables, white candles on silver stands, etc. If there's a dress code or a theme, inform the guests beforehand so that they have enough time to prepare. 
•    Guest List:
Much of the party's success depends on the number of guests that you invite. A total of eight guests is believed to be an optimum number for wine and cheese parties – not too many for the host to manage and pay attention to, and not too little to make the party flat, dull and non-conversational. This is one of the most crucial points to keep in mind.
•    Time of the Party:
Evening is usually the perfect time to throw a wine and cheese party as it gives you enough time to get everything ready during the day. However, you can also hold this party at brunch time. In this case, you will need to supply some other snacks along with the wine and cheese.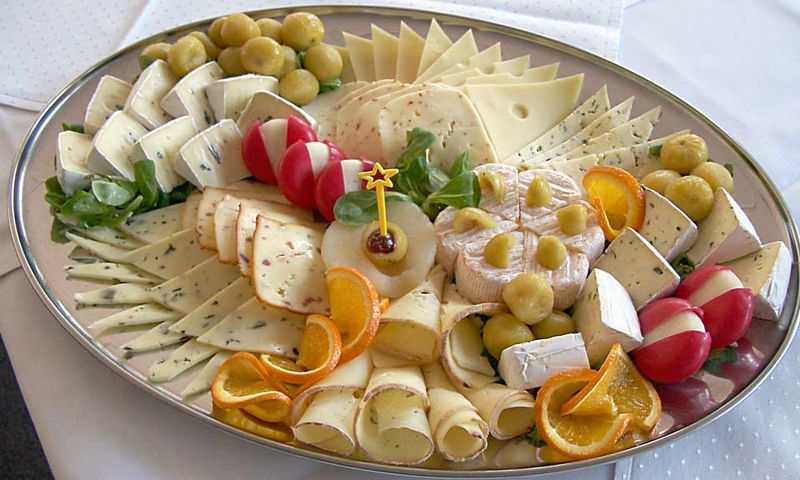 •    Wine and Cheese Pairings:
The most important aspect of the party is pairing the right cheese with the right wine. Although pairing wines with cheeses can depend a lot on personal taste and availability of goods, some of the classic wine pairings are as follows: 
Chianti and Parmesan
Zinfandel and Blue Cheese
Pinot Noir and Swiss Cheese
Sauvignon Blanc and Brie
Gewurztraminer and Swiss Cheese
Riesling and Gouda Cheese
•    Arrangement:
You can arrange each cheese and wine pairing on a separate table, allowing the guests to intermingle according to their tastes. Just a tip - Keep at least one bottle of each wine variety on every table and keep a good number of wine openers handy.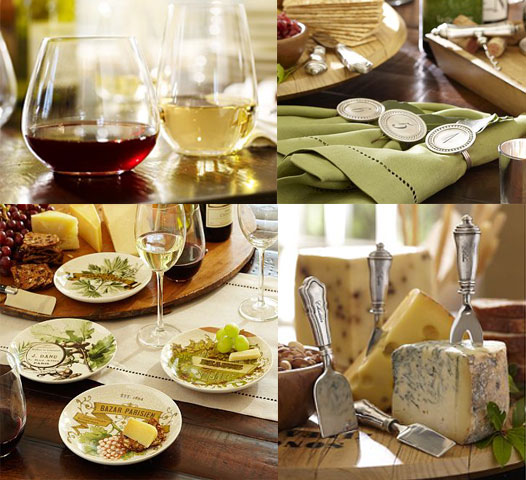 •    Accessories:
Accessories play a major role at a wine and cheese party. The cheese trays, cutlery, plates, napkins, wine glasses, everything should be in sync with the theme of the party. Keep the plates for the guests small, so that they can easily pick them up with a glass of wine in their other hand and move around to converse.
The main goal behind a successful wine and cheese party is to make sure that you and your guests enjoy yourselves. It should be an event that is all about having fun and learning more. 
Photo Courtesy: dripfin, 2bsquaredesign, tumblr
How To Plan A Wine And Cheese Party