Christmas Baking For Kids

6 Dec 2010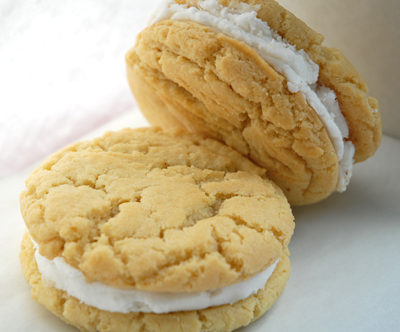 Baking for Christmas involves all those foods which are loved by kids and is enjoyed by them during holidays. Christmas baking mostly involves sweet cookies, cakes and breads which sets the mood  for celebrations and holidays. Here are some ideas which can be perfect for you kids Christmas baking.
To prepare these, you will need bread dough loaf, baking soda, salt and one egg. The packing instructions need to be followed for thawing as well as raising the dough. Once the flour is prepared you can encourage your kids to prepare pretzel shapes. Once you complete the boiling and poaching process of the pretzels, these can be baked for 20 minutes till they become golden brown. Store your Christmas pretzels properly and enjoy them within 2 days.
To prepare this excellent baked goodie for your kids, you will need flour, butter, sugar and vanilla extracts. A cookie cutter can be used to make neat cuts before baking the cookies for 12 minutes. These need to be cooked on a wire rack before serving them with hot chocolate.
This makes an amazing baked dish for kids, since it makes use of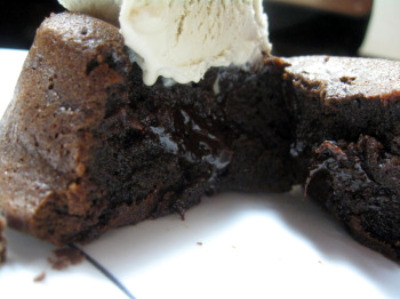 chocolate chips in plenty. Butter needs to be added for cookies because it offers a richer taste than margarine. The chips can be put into the microwave for 30 -40 seconds and need to be stirred well. After this time, you can heat the chips in the microwave for further 1 minute till you find that the chocolate has become really smooth. Chocolate can be placed on any cool cookie and then sandwich them together. This makes an interesting Christmas party food which everyone in your family is going to enjoy truly.
You will need non fat, very dry milk powder, coffee creamer, chocolate drink mix, sugar and some marshmallows to prepare this drink. All these ingredients need to be mixed well in a large bowl. You just need to shake them well and it shall be ready. Once you have prepared the mix, you need to store it in an airtight container.
Any Christmas kids' party is incomplete without some delicious brownies. To prepare these brownies you will need vanilla extracts, cocoa powder, flout, chocolate chips, melted butter, toasted nuts, pinch of salt and cream as a topping. The ingredients need to be mixed well and baked for 20 minutes. These can be served with a chocolate dipping.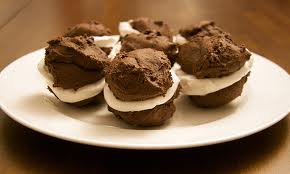 Your kids will simply love this treat on Christmas day. You will need evaporated milk, margarine, sugar, semi sweet chocolate chips, toasted nuts, vanilla extract, marshmallow crème and fresh cream. The ingredients need to be stirred well and chocolate melted before baking. Once baked these, need to be cut into slices before serving to the kids.
Your kids will just love these sweet treats. You need flavored gelatin and apple juice. The ingredients need to be mixed well and then cooked for sometime till they are all dissolved well. These squares can be refrigerated before serving to your guests.
All the hard work that goes into Christmas baking for kids will seem worthwhile it as you watch your children tuck in with whoops of joy!
Image credits - karolskitchen.com, marysmountaincookies.com, ifood.tv 
Christmas Baking For Kids