How To Remove Wax From Vegetables
21 Nov 2010
Waxes naturally grow on fruits and vegetables to protect it from losing moisture. It also helps in extending the shelf life of the perishable foods and that's why people commercially place wax coating on such goods. However, these waxes must be carefully removed before preparing vegetables. This article will show how to remove wax from vegetables in three simple steps.
Washing: Washing is the first and most important step in removing wax from vegetables. However, if the vegetables are packed and labeled as pre-washed, there is no need to wash them. Rest everything must be washed nicely before consuming.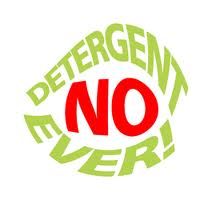 Scrubbing: Put the vegetables in a bowl under the water tap to have a free uninterrupted flow of warm water. Scrub each vegetable gently with a vegetable brush. If sprouts grown on the waxed vegetables, simply wash them under running water. Wash delicate vegetables like tomatoes and grapes gently.
Warning: The FDA is strictly against washing waxed-vegetables with soap or detergent as it can go inside the vegetables like lettuce or cabbage and can cause serious illness.
Rinsing & Drying: Once you wash all the vegetables, rinse them and place them in a clean bowl separately. Pick each vegetable and dry it out with a paper towel to remove all residues. Gently pat-dry the outsides of delicate vegetables.
Image Credit: michigan-farmers-market, nodetergentever 
How To Remove Wax From Vegetables