How To Bake Using A Paper-Bag
16 Nov 2010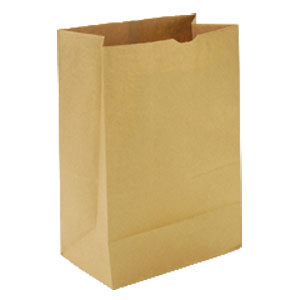 How to bake using a paper-bag? Baking and brown paper?! Yea, you have heard it right, brown paper bags not only make good wrappers, but they can be used for cooking food too. The brown paper bag helps to retain the heat and moisture content of the food.  Thus, the resultant food is softer and tastier than their bag-less equivalents. Also, you don't need to spent huge amount on purchasing these eco-friendly, and economical paper bags. This is one of the economical and nature friendly ways of retaining the original flavor of the meals and baked goods.  
Here are two dishes which taste good when baked using a paper bag:
Apple Pie
Pare, core and quarter apples, and halve each quarter.
Combine 1/2 cup sugar, 2 tablespoons flour and nutmeg in cup and sprinkle this mixture over apples and toss them to coat well.  Add this mixture to pastry shell and drizzle the lemon juice over this mixture.
Combine 1/2 cup sugar and 1/2 cup flour in a bowl
Cut the butter stick and sprinkle it over the apples.
Slip this mixture into the brown bag; and fasten it with paper clips. Place this covered pie mixture on a baking sheet.
Bake this pie at 425 degrees Fahrenheit for 1 hour (apples will soften and crust will become bubbly and golden).
Take out the pie from bag. Cool it and serve with an assortment of ice cream and cheese.
Turkey Baked in a paper bag
Preheat oven to 325 degrees.
Wash turkey and pat dry its skin with paper towels.
Mix potato flakes, onions, celery, parsley, salt, butter, and poultry seasoning.
Stuff the potato flake mixture into turkey's body cavity. Seal the opening of the cavity with skewers.
Transfer stuffed turkey onto a large brown bag. Fasten the paper bag with large paper clips and place them on a baking sheet.
Bake 2 ¼ of the mixture for 2 hours, until the turkey is softer.
Next time when you are set to throw the paper bag, wait for a minute, and think judicious ways of reusing it. 
Image courtesy: elegantfarmer.com,  webstaurantstore.com,  boquetegourmet.com 
How To Bake Using A Paper-Bag