How To Organize A Bollywood Theme Party
11 Oct 2010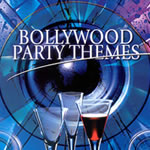 Bollywood, with all its rich glitz & grandeur is the in thing today and throwing a Bollywood theme party is the best and safest way to ensure a successful event that will be loved and remembered by all your guests for days to come. In case you are clueless about how to organize a Bollywood theme party then, referring to this blog post is a good idea, for here, I have shared some interesting tips and ideas on arranging a Bollywood theme party.
Invites: Like always, invites set the mood of the party and create the right buzz and anticipation among your guests. Make sure that the invites reflect the pulse of your party theme. Bollywood is all about rich colors, glamour, and traditional Indian culture. You can use brightly colored paper or handmade paper and use Indian stylized font to print your invites. Decorating the invites with patterns of rangoli and henna is a good idea. Remember to make the invite as loud and colorful as possible – for that's what your party is going to be!
Venue: Once the invites are out, the most important thing is to select the right venue for the party. Though, any place including a banquet hall to a large open backyard is good enough for organizing a Bollywood theme party, you need to pay attention to the number of guests invited, the party time, and the climatic conditions. If the weather is comfortable then a large open ground is ideal; however, a big enough hall with lots of lighting will do as well. 
Venue design: Bollywood is drama personified; nothing is more glamorous, colorful, and full of glitz than Bollywood. So, make sure to turn your venue into some sort of a mini drama stage, with lots of colors, silk, festoons, multi colored lightings, baubles, etc. It is a good idea to hang several cut outs of famous Bollywood stars all around the hall. You can also create a center stage with a backdrop of a large printout of your favorite Bollywood movie scene or a collage of all your favorite Bollywood movie scenes. Basically, you need to keep the venue as lively as possible.
Entertaining the guests: Bollywood probably produces the most number of musicals in the world and Bollywood movies are filled with song and dance routines. You can pre-plan some dance performances by friends and family on popular Bollywood songs or if possible arrange for professional dancers to perform at your party. You can also have games of dumb charades, antakshari (a song game where each team has to sing a Bollywood song starting from the last consonant of the song sung by the other team), pass on the parcel (where the looser has to enact a scene from a Bollywood movie), Bollywood trivia quiz, etc. However, the best entertainment for your guests would probably be to just put on some Bollywood music and let them grove freestyle or to screen an evergreen Bollywood movie for everyone to enjoy.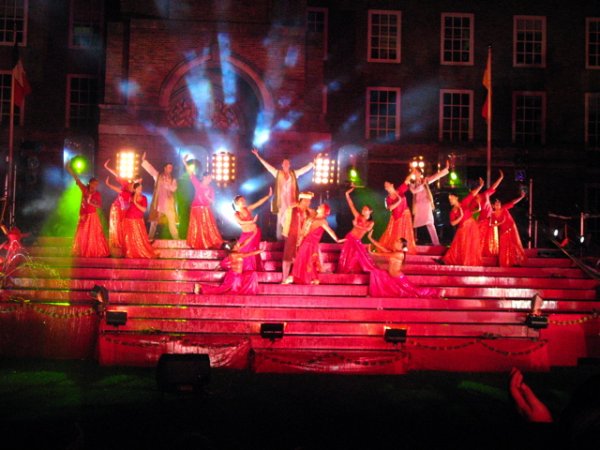 Dress Code: It is always good to have a dress code for your parties, it sets the theme running and gets the guests into the mood way before they enter the party venue. Keep the dress code informal Bollywood style, of course. It is a good idea to ask your guests to dress like their favorite Bollywood actors. In case, you have some guests who are uninitiated into Bollywood, you can encourage them to watch some movies and get inspired or dress like some Hollywood stars instead. 
Lastly the food: Food is the heart of any party and the menu should obviously complement your party theme. Typical Indian foods like Punjabi food consisting of Naan and Parathas, along with vegetables like Malai Kofta, Butter Chicken, and Palak Paneer, make for good main dish may be served. You may want to serve rice preparations like Biryani, or Pulav with Raita, for the second course and the entrée can include Samosas and kababs. Also, if you have space, it is a good idea to have several mall stalls serving favorite Indian fast-foods like Pani Poori, Dosa or Pav Bhaji. Plus do not forget the desserts, Bollywood movies are all about sweet endings – so, include a variety of desserts both Indian and conventional to suit the tastes of your guests.
Finally, once you are all set, do not stress out and forget to get into the jovial Bollywood mood and have some great fun with song, dance, laughter, et al. 
Image Credits: ice-cube.co.uk, downloadhindimp3s.com, rapcurry.blogspot.com, azzyworkshop.com
How To Organize A Bollywood Theme Party