How to remove Cola stains
8 Oct 2010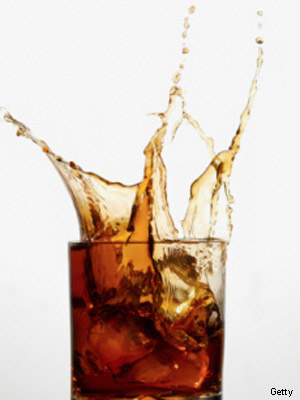 Do you wince every time you see that rust colored dried blob of cola stain on your carpet? Wait no more! With our tips on how to remove cola stains, you can get rid of the age old, dried stain in a jiffy. Read on to know how!
Being a popular soft drink means, everyone from young to old has taken a swig at it sitting around the house, watching the favourite television soap and munching popcorn. And more often than not, accidental spills of coca cola have resulted in tough, dried stains on the table mat, carpet, mattress etc.                          
Here are a few household remedies on how to get rid of the tough stain
White Vinegar White vinegar is very effective in removing entirely or at least reducing the intensity of the dried coca cola stain. It works best on cotton polyester, 100% cotton and pressed fabric clothes within the 24 hours of the cola stain. Just dab the stain with distilled white vinegar. Dab it lightly a couple of times and don't rub hard as the stain might spread.  Wash the cloth as is suggested on the cloth tag.
Another alternative is to mix shampoo with vinegar diluted with water. 
Motsenbocker's Lift Off There is a product available in the market which is said to remove tough stains such as cola and other food stains from clothes. It is said to work effectively in removing stains from furniture, carpets etc.
Baking Soda As soon as coca cola spill happens on a carpet, soak the stain using a paper towel. Do not rub as rubbing would make the stain bury deeper. Blot the stain gently. Mix 1 part of baking soda in 2 parts of water in a bottle and shake well until the baking soda dissolves. Use a fresh and clean cloth and dab the cola stain with the mixture. Very gently rub the stain until the stain begins to fade. Use another clean cloth to dab the area dry.
As an alternative to fight tough cola stain, one can add peroxide along with the baking soda in water and repeat the process mentioned above.
Important Tips
Never rub the cola stain hard as the rubbing would cause the stain to spread.
While cleaning the carpets, always test on a small area first to know how the cola stain responds to the cleaning solution.
Never touch the fresh cola stain with your fingers in an attempt to blot it out. Always use a soft absorbent cloth or a paper towel.
Our tips on how to remove Cola stains may help you in removing the age old stain you notice on the carpet every time you make a trip to the living room or prevent a new stain from forming as soon as you notice a fresh coca cola spill.
Image Credit: everydayhealth.com
How To Remove Cola Stains