Marinades For Every Dish – Enhance The Flavor
8 Oct 2010
If you want to enhance the flavor of whatever you are cooking, then think of adding marinades for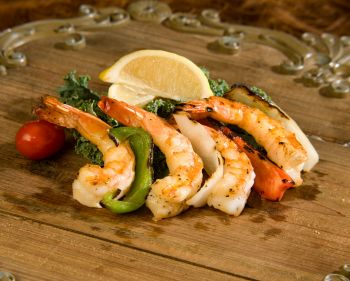 every dish. Marinades are more commonly used for cooking meat, but you can use them for various other recipes. Usually the purpose of adding marinades to the meat is to tenderize the meat for cooking and to add special flavor to the dish. Tenderizing may not be required in other cases, but the marinades can definitely add delightful aroma to the preparation by making it more palatable to eat. Here you will find recipes on marinades for different dishes, meats, vegetables, seafood etc.
Liquid Cajun Marinade for Turkey
To marinate the turkey breasts, you should use an injector to inject the marinade inside of meat. To prepare this marinade, you need to combine 2 tablespoons of onion juice, 2 tablespoons of garlic juice and 2 tablespoons of celery juice. To this mixture, add 1 tablespoon of red pepper powder, 2 tablespoons of Tabasco sauce and a pinch of salt. Thoroughly mix the ingredients and then fill in the injector to inject into several parts of the meat. The marinade will work at its best, if the meat is kept in the refrigerator in this way for a day or so.
Crab Claw Marinade
Mix 1 cup olive oil, ½ cup vinegar, 1/4th cup lemon juice, 1 teaspoon tarragon, ¾ teaspoon black pepper, salt and sugar; in a small bowl. In the food processor, blend 1 cup parsley, 1 cup celery, 1 cup scallions and 4 garlic cloves. Mix this with the liquid mixture and blend thoroughly. Take heated crab claws and pour the marinade over it to serve.
Marinated Shrimp Margarita
Prepare the marinade by mixing ½ cup tequila, 1/4th cup freshly squeezed lime juice, 1/4th cup orange juice and 2 teaspoon vegetable oil. Now take a shallow dish to put 1.5 lb large shrimps as peeled and deveined. Pour the marinade over the shrimps and put inside the refrigerator for half an hour. Now take skewers to skew the shrimps along with red bell pepper and grill properly. When ready take the shrimps and vegetables off from the skewer and serve into the margarita glass. Garnish the glass with lemon wedges and serve with real tequila margarita.
Ginger Marinated Salmon
In a cup, mix 1/4th cup soy sauce, 1/4th cup white wine, 2 tablespoons water, 1 tablespoon sugar and 1 tablespoon freshly grated ginger. Whisk properly so that the sugar gets completely dissolved. Take a glass casserole to pour the marinade over the salmon steak and then refrigerate for an hour. Cook according to your desired way.
Tuna Steak Marinade
To prepare this special marinade for tuna steaks, you will require mixing ½ cup of melted butter, a pinch of hot sauce, 1 tablespoon Worcestershire sauce, 1/8th cup lemon juice and crushed garlic. Marinate the fish steak into this mixture for at least an hour by coating thoroughly. Cook the steak by baking or grilling; whatever you prefer.
Marinade for Kebab
Kebab is a special type of delicacy which is enjoyed by many. This marinade can be used for preparing any type of kebab, be it meat, fish or vegetable. Take a medium bowl to mix 1/4th cup olive oil, 2 tablespoons red wine vinegar, 2 tablespoons chopped parsley, minced garlic, salt and pepper. Marinate the items for half an hour, if vegetables; for 1-2 hours, if fish or seafood and for 4-6 hours; if meat. Then use the normal recipe of kebab to prepare them.
Spicy Orange&Cilantro Marinade for Vegetables
Use 2 tablespoons olive oil, 1 tablespoon orange juice, 1 tablespoon orange marmalade, 1 tablespoon freshly chopped cilantro and I teaspoon red pepper flakes to marinate the vegetables of your choice. Now bake them or grill them with a skewer to enjoy delicious flavor and taste.
Image Courtesy: tasteoftexas.com
Marinades For Every Dish – Enhance The Flavor