How To Make Scented Sachets With Rice

6 Oct 2010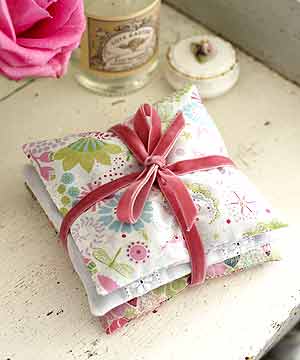 If you desire to keep all your linen closets, drawers and luggage fresh all through the year, without that stinking smell, you need to learn how to make scented sachets with rice. These scented sachets of rice can be put inside closets and drawers to keep the storage space fresh all the while. Making scented sachets will give you the opportunity to make use of all your creative skills and also do something which is very useful for your home. Here is the brief description of the method to make these scented rice sachets.
You will need a muslin square piece of cloth for this purpose. You need to smoothen this cloth very well so that there are no wrinkles and creases in them. 
Now, you need to apply some glues just along the sides of this fabric…you have to apply glue evenly on the bottom edges but not the top edge. Do this slowly, so that the glue is applied well or else when you put the rice inside, the grains will slip out.
You need to layer this second square layer of the fabric just above the glued layer. Do this very slowly and neatly. Once you have layered it well, make sure that you press all the edges of the cloth well so that the muslin sticks and gets glued very well. Now, you have to dry the square muslin well – let it rest for at least 3 hours before you move with the next process.
After 3 hours, you should turn the pouch inside out. This will ensure that the glued parts make a rounded seam.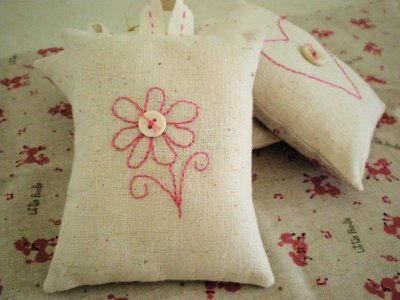 You will now need to pour the rice and some drops of fragrant oil – any oil which you desire in a bowl. If you wish to make more than one sachet, you should use a large quantity of rice but if you wish to make a small sachet, you will need little bit of rice. You can take a bowl and mix this rice with some drops of fragrant oil. Ten drops of oil are enough to make a great scented rice sachet. Mix this very well with the help of a metallic spoon. You can use any of your favorite scents – the most preferred ones for this purpose are garden mint, jasmine, lavender and chamomile. You can also use your favorite blends of scents and create a unique fragrance.
Once done, you can pour the mixture into this rice sachet. Tie the sachet with the help of a silk ribbon so that the opening part of the sachet is well closed. Once you have sealed it well, check by turning the sachet in all directions to ensure that the rice does not pour out…even a tiny unstitched space can make the rice will spill out.
So, thats it your sented sachets with rice are ready to be used...place them in your closet and enjoy the fragrance in your clothes each time you use them. 
Image credits: craftstew.com, 1.bp.blogspot.com
How To Make Scented Sachets With Rice