How To Plan Your Baby's First Birthday Party – Make The "One" A Memory For A Lifetime

19 Sep 2010
When your baby turns a year old, it is like a milestone reached for the baby and for the mother, its like having scaled up half the Everest (though till the growing and learning process is continual, every phase puts forth a  challenging  and demanding task for the parents). So here is how to plan your baby's first birthday party and have a blast of a time celebrating parenting, infancy and the togetherness of a family with a year-old member.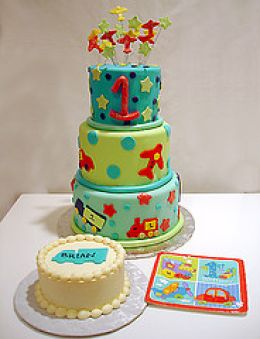 Theme for the party : The most important aspect of planning a birthday party for your one year-old kid is to decide on the theme. Because from the concept, spring all other off-shoots of a birthday-party preparation. You could center the theme on your child's abilities to discern and appreciate what is around, or from the viewpoint of the guests or the kids who are going to be invited.

Here are a few tips on choosing the theme for the party:-

•    A Mother Goose Party theme : Here the concept will be to make all the children and your own child to dress up as a nursery rhyme character . you can have a background music of playing the nursery rhymes, and the group of kids or individuals enacting some of it.

•    Alphabets A-Z : Don't think your one year old might be too young to understand the Alphabets, he would become as much a part of the fun with the other kids, coming in representing a letter(s) of the alphabet  (and a fun toy or animal or eatable to denote each letter) - An A-Z way to start off planning right your baby's first birthday party.

•    Old Mac Donald  : Who doesn't love the popular nursery rhyme going for Old Mac Donald? The farm animals of Old Mac Donald will be represented by the kiddies and one of the parents or you be the Old Mac Donald.

•    Colors of the rainbow : Colors , is there a better way to speak to your child than through the language of color? Toddlers simply go for it. They are as enticing as their favorite toy. With the spectrum of colors (you can give a choice of shades too to introduce your kid to the world of myriad colors) in your guests costumes, flowers, and balloons to go with them, to plan and make  your baby's first birthday party a blast.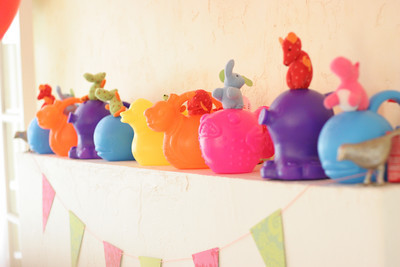 A few add-ons to the theme…

•    Music

There is nothing like the right music to set the tempo of an occasion. When you are handling kids, you need something upbeat to go with the theme of the party. So make the right pick of a music CD and set the tunes flowing in just as you have ideas flowing into your mind on how to plan your baby's first birthday party.

•    The Cake

This can again relate to your theme or be different depending on the choices or makes you have at your baker's. If your birthday cake is going to home-made it is left to your choice and creativity as to how relevant it can be to your theme. For instance an ABC party theme can have a cake shaped up on the 'A-Z lines" , with a rosy apple on one end to a Zebra making a go for the apple to zip up the theme. A mother goose birthday party can be made on the lines of an open nursery rhyme book, with a palette of colors and easy-to sketch characters.

•    Lighting 

The lighting effect keeps the party dazzling, so your rainbow party theme can induce different colors of lighting , with an array of streamers, balloons and other colour decorations in perfect 'symphony' with the colorful display . This will prove to be a creative way to plan your baby's first birthday party.

•    The Food and Drinks

Finger foods are best, with kids around the corner, and avoid those which tend to create a messy affair (though your cake may contribute a bit to the messy factor).

Do not forget to check with the children's parents whether they are allergic to certain foods or not.

•    Return gifts

Children love anything that is beautifully gift-wrapped, and especially those which share the strongest bonding with their age-category. So make sure you whatever you buy is a memento of your party celebration and something well appreciated. In a mother-goose party theme you could give away nursery rhyme books as return gifts. A rainbow party-theme can have coloring books as return gifts.

•    Invitation

Last but not the least , your invitation cards can be made special by having a photo of your baby on the card, without forgetting to mention about the theme you have planned for the D-day.
It is your child's first birthday and you would look forward to fun and frolic for both the guests and your baby , so make it simple and yet memorable by allowing your creative spirit and motherly instincts decide what would do best as a plan for your child's first birthday party.
Photo Courtesy : hubpages.com,
creativelegs.com
How To Plan Your Baby's First Birthday Party – Make The "One" A Memory For A Lifetime