How to Bake a Cake from Scratch
31 Jul 2010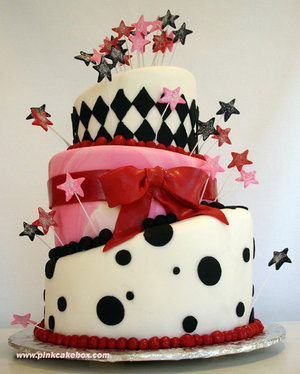 If you are not much of a cook and you want to know how to bake a cake from scratch, you have landed in the right place. Baking a cake from scratch is a simple task which anyone can do.This baking technique is simple so much so that it will require least efforts. Not only simple, this homemade cake is a much healthier alternative for a store bought cake.
1.    Preheat the oven at a temperature of 400 degrees. Mix butter-flavored Crisco, sugar, skim milk, baking powder, vanilla and flour in a large bowl. Use an electric mixer to blend the ingredients well.

2.    Once all of these ingredients get blended properly, pour this batter in a greased glass baking dish which measures 13" by 9". Put this dish inside the oven and bake for about 25 minutes. You must take it out when you see that the edges are golden while the center is goopy.

3.    Pour a mixture of cinnamon and melted butter on top of the partially baked cake. Now, put the cake back in the oven for another 15 minutes and allow it turn golden on the top.

4.    When it looks like it is baked, prick its centre with a toothpick in order to check. If the toothpick comes out clean when pricked, the cake is fully baked. If not, leave it in for a minute more. Allow the cake to cool.

 
5.    Enjoy every bite of this delicious homemade cake.
Image credits : margymuses.blogspot.com
How To Bake A Cake From Scratch