How To Bake Cookies – Chocolate Chips Yummy Cookies

30 Jul 2010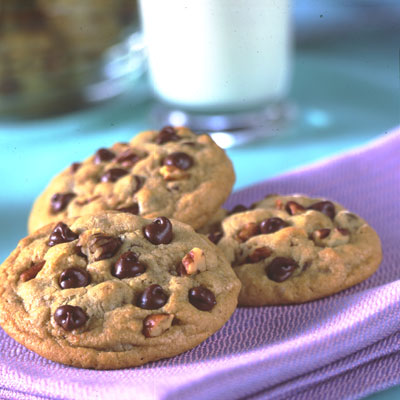 Cookies are my favourite – whether they are strawberry, chocolate chips, butter or ginger cookies - I love them all!. I decided to learn how to bake cookies so that I could have them whenever I felt the urge – no more running to the store to get cookies. Baking cookies is not tough – most of us fail because we do not measure the ingredients properly and since it is a baking process, if you do not get the ingredients right your cookies wont be crunchy and tasty.
Here is my recipe of baking yummy chocolate chips cookies.
• 2 ¼ cups of flour

• 1 teaspoon salt

• 2 Eggs

• 2 teaspoon vanilla extract

• 1 cup white sugar

• ½ cup brown sugar

• 1 cup walnuts finely chopped

• 3 Cups chocolate chips

• 1 Cup butter

• 1 teaspoon baking soda
Preheat the oven to 350 degree F.
535404-blending-all-ingredients-well-while-baking-cookies.Step one: You will need a medium bowl to mix all ingredients properly

Step two: Combine baking soda, flour and salt. Mix it very well and let it sit for around 15 minutes.

Step three: You can take another bowl now. Put the brown sugar, white sugar and vanilla along with butter.

Step four: Beat this mixture very well with a blender.

Step five: In this completely mixed mixture you can add the eggs and beat again thoroughly. You must get a smooth consistency.

Step six: You can add all the dry ingredients in this bowl.

Step seven: At this stage, when you have mixed all the dry ingredients with the wet one you will notice that you have thick dough. This is what you should have.

Step eight: Now at this stage you can add your chocolate chips and walnuts. If you wish to add any other raisins, you can do so.

Step nine: Your mixture is almost ready now.
Cookie shapes:

1. Many people find this to be a tough step when they have to give a cookie shape to the dough. All you have to do is to slowly scoop a ball size of dough with the help of a spoon or a scoop and drop it in a cookie sheet. Do this slowly. Initially it may take you some time, but as soon as you learn the step, it wont be tough for you and you will be able to get shapes.

2. Place all the cookie scoops one by one in a sheet. Let there be some space between cookies or else they will stick to one another. You will be able to bake at least 10-12 cookies in one cookie sheet at a time.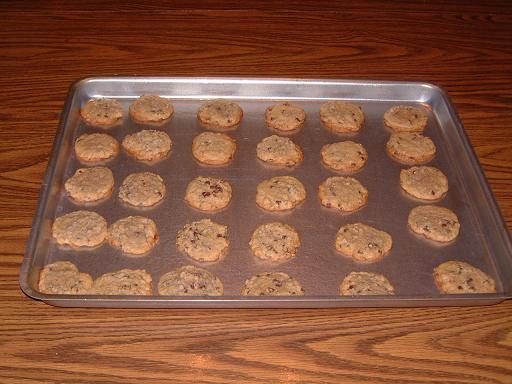 3. When you have put all the cookies in the sheet put it inside the oven. Let the cookies bake for 10 minutes. Check after ten minutes. If you find they are not cooked you can put them back for 2-3 minutes more.

4. Once the cookies are baked let them sit on a pan for 5 minutes. After 5 minutes, use a spatula to slowly lift them up. Cool the cookies for ten minutes more before taking a bite.
Image courtesy: thejaneellen.com ; countrylife.lehmans
How To Bake Cookies – Chocolate Chips Yummy Cookies