How to Bake Tilapia with Lime Juice

26 Jul 2010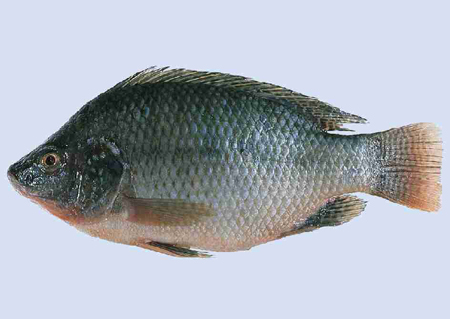 When I was learning how to bake tilapia, the first thing I was told was - related to all those things which I had to buy. Yes, the list is a bit too long but when you taste the baked fish, you will realize that every ingredient is necessary for baking tilapia.  So… add the following to your shopping list as your first step in the preparation of baked tilapia.


• Fresh lime juice

• Olive oil

• Garlic Cloves ( need them to be peeled and then minced)

• Jalapeno pepper which are chopped and then seeds removed.

• Fresh cilantro leaves and dried cilantro

• Lime peel grated

• Honey

• Cayenne pepper

• Salt

• Tilapia fillets

• White fish fillets

• Ripe tomatoes which are chopped

• Paprika   


• Lime slices thinly cut for garnishing  
Step 1: You will now need a medium deep ceramic bowl or a glass bowl.

Step 2: You can mix all your ingredients in this bowl except fish fillets, garnishing ingredients and tomatoes. Rest of all the ingredients in the bowl should be blend well.

Step 3: Now dip all the fish fillets in this marinade. You have to ensure that all fish pieces are well coated in the marinade.

Step 4: Cover this mixture with a plastic wrap and put it inside the refrigerator for at least 2 hours. This will ensure that the juices of the mixture seep well into the fish.

Step 5: Keep turning fish fillets occasionally so that all parts of the fish are well dipped and marinated in the mixture.

Step 6: After 2 hours of refrigeration, you can remove fishes from the mixture. Do not throw away the marinade but keep it for basting fish.

Step 7: You can now arrange all the fish fillets in your baking dish.

Step 8: Baste these fillets well with the marinade.

Step 9: You can use your tomatoes now. Place them on top of the fish fillets – it gives a lovely color to the entire dish.

Step 10: Cover the baking dish with the help of an aluminum foil.

Step 11: Put it in your oven. The oven needs to be preheated for baking to 350 degree F.

Step 12: Bake the fish for 25 minutes. Keep basting it from time to time while you are baking.

Step 13: Check after 25 minutes to see if the fillets have turned opaque and if they are flaking easily.

Step 14: You can check with the help of a fork. If you find it is flaking easily, your fish is cooked.


Step 15: Garnish it as per your liking. Herbs will not only look good but shall also give it a good flavor.  Your baked fish will taste best when served with fresh lime slices.
Image courtesy: la-marina-fish ; farm5.static.flickr.com/ ;  z.about.com/.../
How To Bake Tilapia With Lime Juice