How to Blanch Almonds?
14 Jul 2010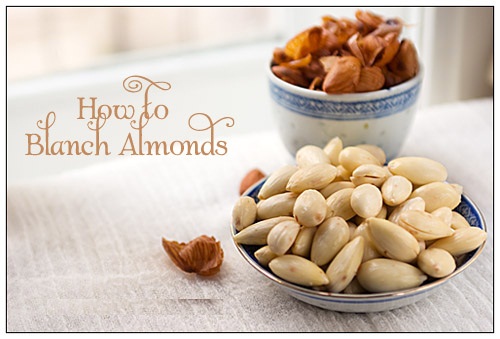 Blanched almonds allow you to be openly creative with whatever you are cooking in your kitchen. You can sprinkle them on salads, add them to the stew, mash them with herbs to make an almond pesto sauce or simply blend them to make the Spanish gazpacho. At the same time, blanched almonds can make even the most mundane desserts special. Blanching almonds, however, is a different story altogether.
Ingredients: For this, you need the following: raw almonds; a Saucepan; a Spatula; a Strainer; boiling water; cold water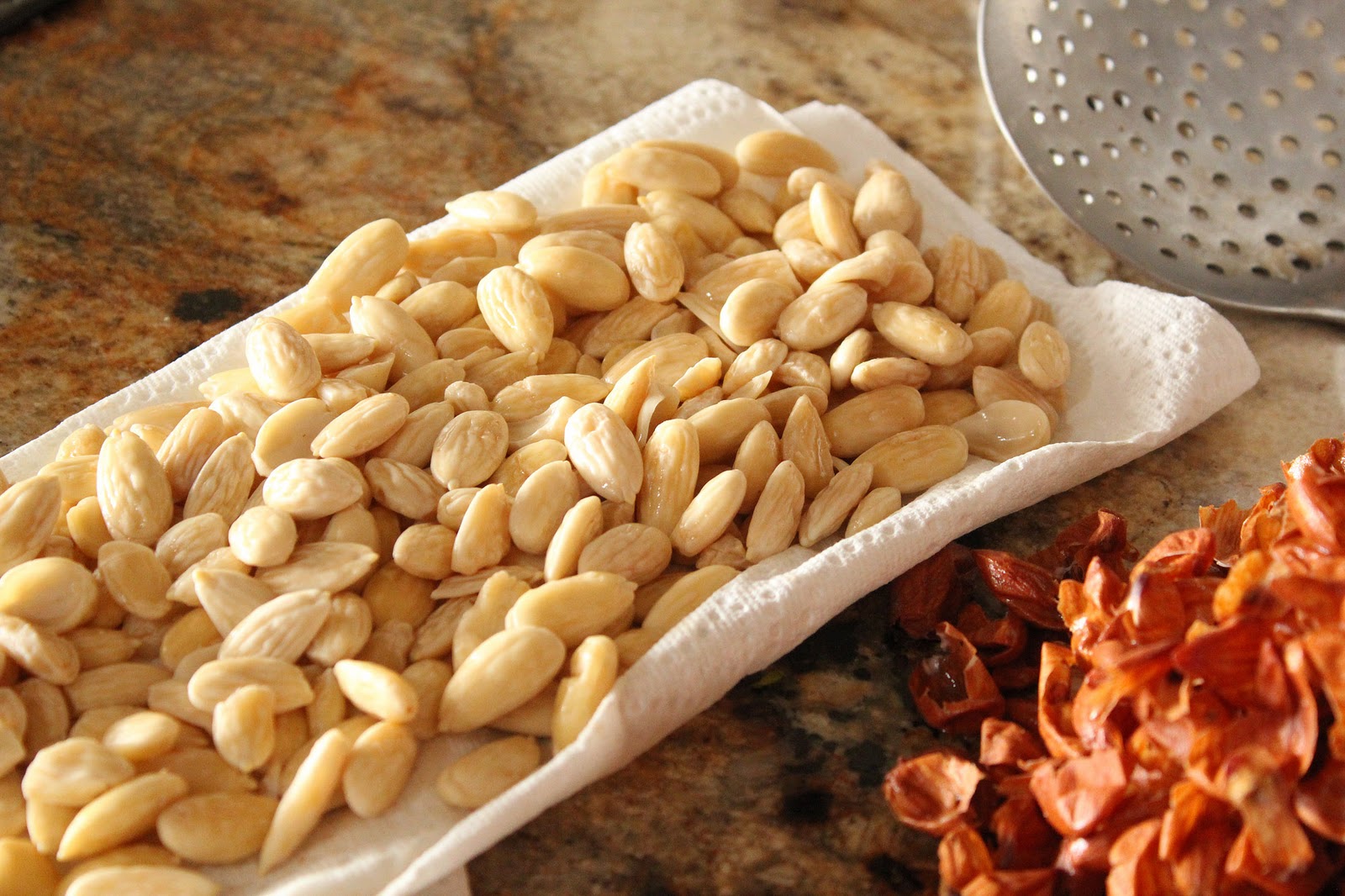 Method:
1. Place the saucepan on flame and fill almost half of it with water. Bring the water to a boil. 
2. Now, gently slide the almonds into the boiling water. Ensure that all the almonds are submerged in water.

3. Let the almonds boil for about a minute. The timing is very important here. If the almonds are boiled for more than a minute, they might become soggy. Hence, ensure that the almonds are not overcooked.

4. Once boiled, drain the almonds in a strainer and rinse immediately under cold water. This stops the cooking process immediately and keeps the almonds crisp.

5. Now, spread almonds in a single layer over a kitchen towel and pat dry. This will help absorb the extra water.

6. Start peeling the almonds. At this stage, peeling becomes a very easy task because the almond skin comes off easily

7. Skin all the almonds similarly. Your blanched almonds are ready.
8. You can store blanched almonds in a Ziploc bag in refrigerator for later use.
You can also blanch almonds in minutes in a microwave. For this, the overall procedure remains the same. Just keep in mind to use a microwave safe bowl for this. Also, if you are using, say about half a cup of raw almonds, add only a quarter cup of water to the cup. 
Image Courtesy: ambitionskitchen,  spiciefoodie
How To Blanch Almonds?