How To Deep Fry Hot Chicken Wings

9 Jul 2010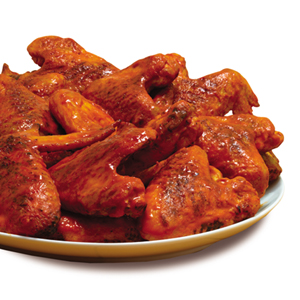 Those who are fond of chicken love deep fried chicken wings. Learning how to deep fry hot chicken wings is a great way to reduce your restaurant bills and have chicken wings whenever you feel like. So, what are you waiting for – let us learn the tactics of deep frying hot chicken wings.
You will need:
• Chicken wings
• Vinegar, Salt and pepper
• Hot sauce
• Garlic, onion, parsley
• Oil and butter
You have to start the cooking by chopping the tips of the chicken wing and throwing them away. You can now, cut each of the wings at the joint – this is the way you can get a double bone. Season these chicken wings with vinegar, salt, pepper and any other herbs you wish for taste.
Start heating oil in a pan for frying chicken wings. When the oil is heated enough, drop chicken wings slowly and let them cook till they become golden brown. If you have several wings to fry, do not try frying them all together – you can fry them in batches. Once you have fried all chicken wings, you can put them on a plate and cover them with paper towels. This will help to drain out all the excess oil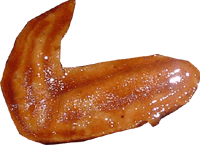 which is present. You can now place them in a bowl.
Now, you need to take another small saucepan to heat butter. You can now add the hot sauce along with vinegar. If you wish to have a very spicy sauce, add more quantity of hot sauce. This is completely a personal preference. Ideally, if you have 3 tablespoons of butter adding 3 tablespoons of hot sauce will give it a mild taste – so, now I guess, you can understand the ratio.
Once, you have completed the sauce, you can add this into the bowl which has the chicken wings and toss slowly. This will ensure that all chicken wings are getting thoroughly mixed with this hot sauce. Now, you can place these chicken wings for baking. Place some foil on your baking pan s that the pan does not mess later. You can let your hot chicken wings bake for about 15 minutes.
Cheese Dressing
Hot chicken wings are considered to be incomplete until they have a cheese dressing. This is completely optional, but I suggest that you have your hot chicken wings with this cheese dressing. It tastes brilliant and is easy to make. You will need to add chopped onions, garlic, fresh parsley, sour cream, wine vinegar, blue cheese and lemon juice to mayonnaise and mix it well. Your cheese dressing is completely ready to be served with hot chicken wings.
Enjoy your hot deep fried chicken wings anytime you wish and have fun!
Image credits:  www.recipetips.com/images/recipe  ; loop48.com ; mrspeaker.net
How To Deep Fry Hot Chicken Wings