How To Deep Fry Chicken Wings

9 Jul 2010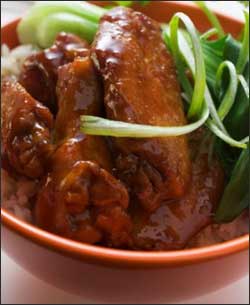 You don't have to go to your favorite restaurant and spend hundreds of dollars again – here is the trick on how to deep fry chicken wings. Learn the recipe and enjoy chicken wings whenever you want and as many times you wish, without feeling a pinch on the pocket.
Deep frying chicken wings will require you to have: 
• Chicken wings
• Lemon juice
• Apple vinegar
• Mashed garlic
• Crushed red pepper
• Salt
• Vegetable oil
• Bread Crumbs
• Corn flour
Step one: Start the process of frying chicken wings by washing them clean and putting them on a bowl for marinating purpose.
Step two: You will now need some lemon juice, apple vinegar, garlic cloves, crushed red pepper and some salt. You can add chicken wings to this and keep the bowl well covered. Keep this inside the refrigerator for about three hours so that the mixture and flavor slowly seeps inside the chicken wings and gives it some distinct flavors.
Step three: You can now beat some eggs and mix good quantity of bread crumbs, some red pepper and corn flour into this mixture. Make the consistency a little smooth but not watery.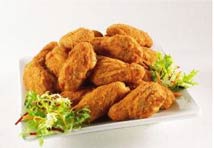 Step four: You can dip the chicken wings into this mixture and cover it well on all sides. This is very important for the crispiness of the chicken wings.
Step five: This is the final process. You can now fry the chicken wings one by one in hot oil. When you find that the chicken wings are getting a golden brown color, you can remove them from the flame.
Serve deep fried chicken wings after garnishing them well.
Image courtesy:  www.chickenwingrecipes.net; www.iceland.co.uk/
How To Deep Fry Chicken Wings