How to Fry Oysters?
7 Jul 2010
For all those who have a special taste for seafood, frying oysters is a great option for them. Crisp and tasty, soft and juicy, this is by far the best that any seafood lover can ever vouch for. Here we have an easy recipe of fried oysters that will leave an everlasting flavor in your mouth.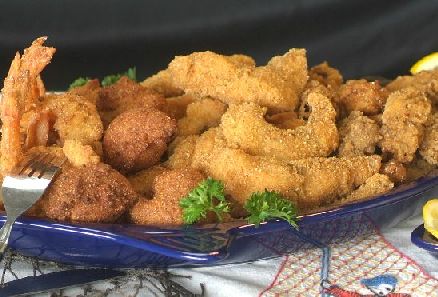 Ingredients:
Cooking Oil – 3 cups; Eggs – 3 pieces; Oysters – 15 pieces; Bread crumbs – 2 cups; Flour – 2 cups; Milk (optional) – 1/2 cup; Salt – to taste; Pepper – to taste
Method:
Rinse the oysters and clean them well. Then, pat dry with paper towels, so that there is no excess moisture on them.
You need a deep fryer for this. Pour the oil in the fryer and heat it to about 375 degrees Fahrenheit.
While the fryer preheats, take a large bowl and break the eggs in it. Scramble them well. You can optionally add a little water or milk to the eggs if you want. This would make the consistency thin and at the same time not dampen the crispiness of the fries.
Take a plate and add flour on it.
On a separate plate, place the bread crumbs. Add salt and pepper to season it well. This would act as your breading material.
Now, coat the oysters with the flour. This will furthermore absorb all the moisture on the oysters' skin.
Dip them in the scrambled egg mixture. Let the excess egg drip off.
Now, coat them with the bread crumbs nicely, so that it is evenly coated on all sides.
Slowly place them in the deep fryer now and cook for about 2 minutes, until golden brown.
Serve on a nice place and garnish with lemon wedges. You can serve tartar sauce or cocktail sauce as a complementary dip.
Hot and crispy, simple and easy to make, this seafood delicacy is sure to steal your hearts away with each bite that you take.
Photo Courtesy: www.stxmilling.com
How To Fry Oysters?