How to Chop a Mango
2 Jul 2010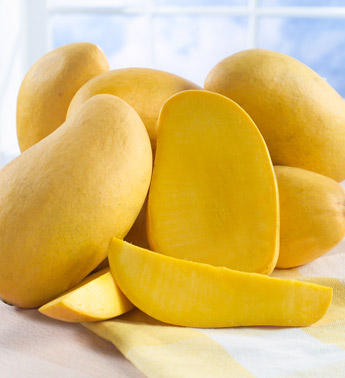 Let me answer the question how to chop a mango. Chopping a mango is not easy as mangoes are slippery. Mangoes possess quite a large pit which is not easy to cut. This is so because the mango flesh becomes really fibrous near the pit of the mango. Thus, chopping a mango is usually a challenge. The steps below will guide you properly.

Hold the mango firmly. Begin slicing it downwards on one side. Cut it such that the knife remains about an inch afar from the center of the mango. In case you hit the pit, move away and continue slicing. Also make sure that you remain really close to the pit while chopping the mango.

 

Now, run a knife to make a crosshatch pattern on the mango piece and enjoy!
How To Chop A Mango