How To Churn Butter With Kids
2 Jul 2010
"How to churn butter with kids?" – Of course, the question may sound irrelevant and outdated for most. But, it somehow brings different frames of those gold old days where our great grandmothers used to churn butter. Definitely, there are certain things that technology can't bring us. So as years passed, we have equipped ourselves with many easy and convenient means to churn butter.  However,  we are missing the wonderful taste of the traditional churned butter.
Fresh butter is always a high stimulator for rolls and baked breads. Even though, it is advisable to use butter in moderate quantities, it still is a very important part of our life.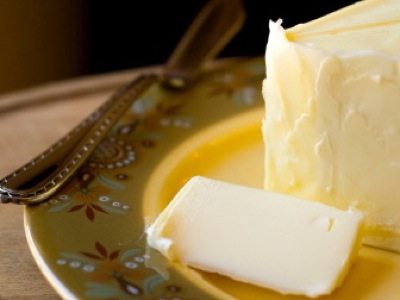 So, here are the guidelines to know how to churn butter with kids and get into the memories of those golden days.
1. From the fridge, take out one to two cups of heavy whipping cream which has reached the temperature of around 15C.  You should have a neat jar ready to pass on the cream. Now, add the marble and tighten the jar with lid.
2. Now, it's time to vibrate the jar in the traditional way and you can surely allow the children to handle this task. However, ensure that the jar is being shaken at least a single in a second.
3. At the same time, you can also make them understand the various stages through which the cream will be moving. Eventually, the cream will become denser. Within minutes, the cream will get transformed into butter as a result of continuous shaking.  You will be also able to witness small butter lumps floating happily in the buttermilk.
4. Now, you can simply extract the liquid part and refrigerate for drinking. Butter goes well with cakes, toasts, and biscuits. So don't forget enjoy them with the whole family.
(Image Courtesy: www.culinate.com)
How To Churn Butter With Kids