How to Make Fondant Icing Roses
5 Jun 2010
How to Make Fondant Icing Roses? Fondant icing adds a smooth touch and an elegant appearance to cakes. It is prepared using gelatin, vegetable shortening, water, glycerin, glucose and powdered sugar. It can either be molded into different shapes or stamped with unique patterns. Fondant icing roses will adorn your confection. Follow these steps to make the perfect fondant icing roses.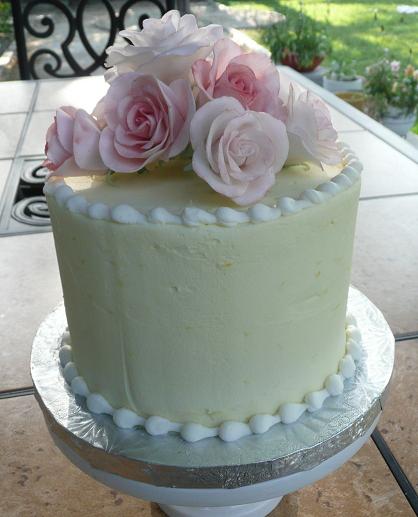 1.    Shape the fondant like a large ball and decide what color your fondant rose should be.
2.    In order to color the icing, take a toothpick and dip it into the icing dye. Prick the fondant with this toothpick in various places. 
3.    Knead the fondant dough till it seems uniformly colored. If you want to darken the color, add more dye.
4.    To make a rose, roll the fondant such that a ball of three-quarters of an inch is formed. 
5.    Make a cone of the fondant which is approximately one and a half inches tall. This will serve as the base of the flower
6.    Make another  ball of the fondant whose diameter is about three-eighths of an inch .
7.    Press this ball in the shape of the fondant which is thicker at the bottom and thinner at the top. This is how all the petals of the rose will have to be made.
8.    Similarly, make three other petals.
9.    Take the petal and wrap it with the base in a way that it looks like a rosebud.
10.    Overlap the remaining three petals in the same way and curve the top of each petal slightly outwards. 
11.    Make a few other large fondant balls. Fashion remaining five petals petals in a similar manner but with larger shape and arrange them behind the already prepared rosebud to make a complete rose flower.
How To Make Fondant Icing Roses