How To Freeze Mashed Radish
19 Mar 2012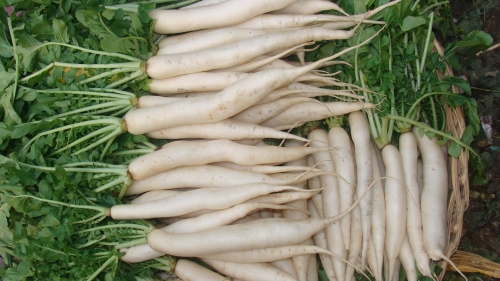 The strong flavored root vegetable, radish can be mashed and frozen in order to reduce wastage by extending its shelf-life. Radishes preserved in this form  can be used in various culinary preparations by just de-frosting and thawing them whenever required.  Scroll down to know the proper method of freezing mashed radish at home. Here are a few simple steps.
Procedure:
Things Needed:
Mashed radish
Ziploc freezer bags
Measuring cup/scoops
Permanent markers
Directions:
After the mashed radish is prepared, allow it to reach room temperature.
Fill the freezer bags with measured quantities of mashed radish (preferably 2 cups).
Flatten the freezer bag and ensure that there is no air inside it before zip locking it.
Leave a half inch header space before sealing.
Label them with the date of freezing and amount of mashed radish inside.
Freeze them until they turn hard.
Frozen mashed radish could be included in variety of preparations in spite of subtle changes in its taste and flavor imparted due to the preservation technique.
Image Credit: ifood.tv/photo
How To Freeze Mashed Radish