How To Freeze Mashed Salmon
15 Mar 2012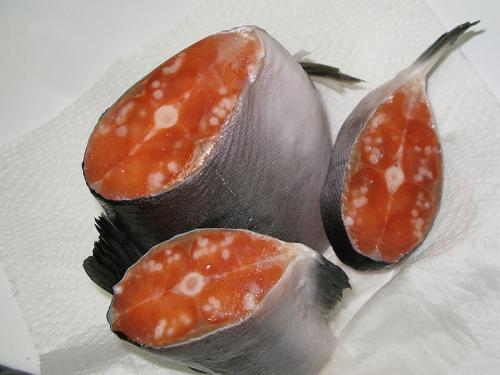 Freezing is one of the most practical preservation methods for storing  fishes like salmon especially when mashed. Such method enables the salmons to stay edible for a very long time and they can be used in a variety of lip-smacking culinary preparations as well. Trail down to know the proper procedure in freezing salmons which might facilitate you to make use of the mashed variety in an enhanced way.
Procedure:
Things Needed:
Mashed Salmons
Large scoop
Ziploc freezer bags
Permanent markers
Directions:
After the mashed salmon is prepared, allow them to reach room temperature.
Transfer the measured mashed salmon servings to a ziploc freezer bag.
Write the date and number of servings on the ziploc bags using the permanent marker and freeze them.
Leave a half-inch header space before sealing and ensure that the freezer bag is properly sealed.
These frozen portions can be stored for a maximum of one month and can be used when required.
Freezing fresh, uncooked salmon is a better alternative rather than freezing the mashed ones. So it is better to use the frozen mashed variety at the earliest possible since there may be mild changes in its taste and flavor, if stored for a longer duration.
Image Credit:  ifood.tv/photo
How To Freeze Mashed Salmon