How To Freeze Mashed Turnip
2 Mar 2012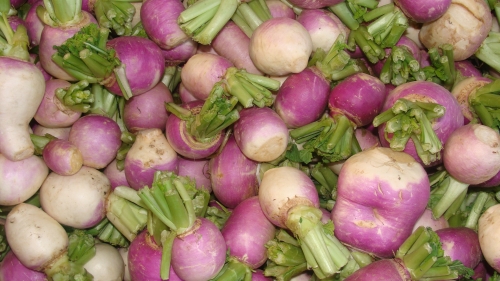 Turnips, like any other root vegetable can be mashed and frozen for a very long duration and used later. This reduces the wastage as well as the expenditure. Let us now learn about the various steps involved in freezing the mashed form of turnips.
Freezing Mashed Turnips:
Things Required:
Mashed turnips
Butter
Measuring cups
Ziploc freezer bags
Permanent marker
Directions:
Mix 1-2 teaspoons of butter to the mashed turnips in order to avoid discoloration.
Using measuring cups measure and fill the mashed turnips in ziploc freezer bags.
Make sure that there is no air left inside the freezer bag by leaving a half inch header space before sealing.
Stick a label and note the date of storage and quantity of contents in the freezer bag on it using a permanent marker.
Freeze them up to 5 months.
Mashed turnips which are been frozen properly in the above mentioned way can be defrosted and used whenever required. Margarine can be used in the place of butter, for lowering the amount of fat intake. However, ensure that the quantity added doesn't affect the taste of the nutritious root vegetable. 
Image Credit: ifood.tv/photo
How To Freeze Mashed Turnip