How To Freeze Baked Turkey

10 Feb 2012
Turkey, when baked, makes a wonderful alternative to chicken. If you know how to freeze baked turkey, then you can make use of this poultry to prepare some really tasty delicacies with less effort. Frozen oven baked turkey remains unspoiled for almost four months in the freezer. If you do not know the process, you should read this blog. Check out for more…
What You Need
Baked turkey, fresh or leftover, as per your requirement
Ice bath, for cooling the turkey
Heavy duty aluminum foil or vapor resistant wraps or sealable freezer bags
Sticky notes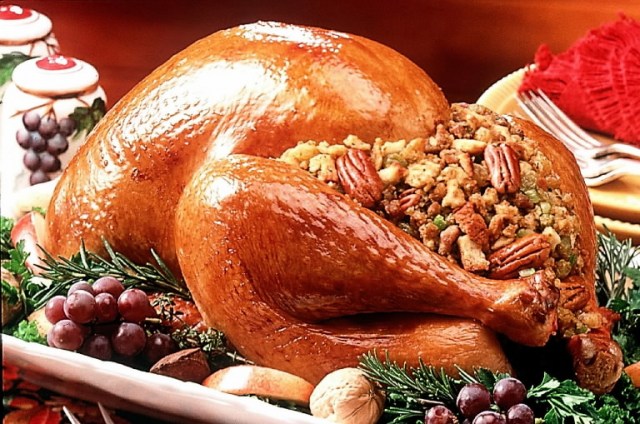 Directions To Freeze Baked Turkey
Debone and slice the turkey before your allow to cool it.
Cool the turkey by arranging sliced meat in shallow pans placed in an ice bath. Place in the refrigerator until it comes to room temperature.
Wrap the turkey firmly with heavy-duty aluminum foils or vapor resistant wraps. If you are using freezer bags, then arrange the baked meat slices and press to squeeze out air completely. Then, seal thoroughly to avoid freezer burns.
Pasty the sticky notes mentioning the ingredients and date atop the bags or wrapper and place in freezer.
Freezing the baked meat along with gravy will help in moisture retention.
Tips
Before you use the frozen meat, place it in the refrigerator to facilitate thawing. You should permit 30 minutes for every pound to be thawed. Alternatively, you can choose a cold water bath to thaw the frozen baked meat, but make sure you keep changing the water.
Now that you have got to know how to freeze baked turkey, you do not have to worry what to do with leftover turkey! Freeze and indulge in preparing delicacies at your convenience!
Image Credit: ifood.tv, thriftshopperforpeace.wordpress.com
How To Freeze Baked Turkey