How To Freeze Baked Bacon

9 Feb 2012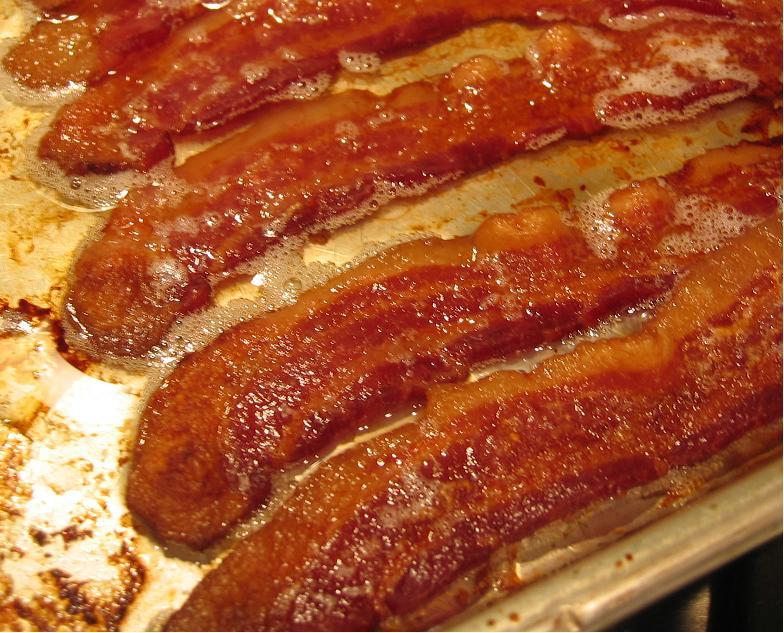 Baking bacon can look like a complicated task, especially when you do not have enough time and need a very small quantity. However, the good news is that you can freeze baked bacon for later use. This write-up offers you complete help on freezing the bacon,  after baking it, the right way. Read on…
What You Need
Baked bacon, fresh or leftover, as per your requirement
Paper towels
Ziploc bags or re-sealable freezer containers
Sticky notes
Directions To Freeze Baked Bacon
Arrange the baked meat on a pad of paper towels so as that the excess grease, if any, can be removed.
Allow the bacon to come to room temperature.
Arrange the meat slices, individually, in Ziploc bags.
Squeeze out the air completely and seal the bag thoroughly. Presence of air can cause freezer burns.
Now, paste the sticky notes, with the ingredients and date written on that, atop the bags.
Arrange in the freezer and allow to freeze until required.
Tips
When you want you use the frozen baked meat, allow it to defrost for a few minutes.
Place the defrosted bacon in microwave and cook for about 25 seconds. The time depends on the number of bacon pieces you want to use.
Freezing baked bacon is very convenient. It allows you to enjoy your favorite delicacy as and when you like! So, next time you want to use bacon for picnic, bake it and freeze it earlier!
Image Credit: cookingquest.wordpress.com, yankee-kitchen-ninja.blogspot.in
How To Freeze Baked Bacon