How To Store Peeled Onion

3 Feb 2012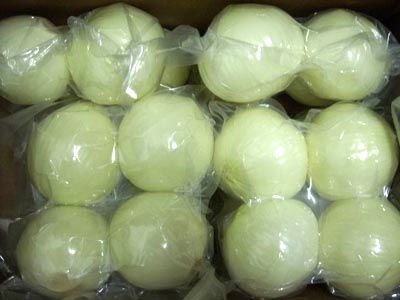 We tend to peel the onions in advance in order to save time. The problem arises when we realize that the stored onions have lost their freshness or have dried out. You need to preserve them the right way if you wish to use them later.Here are some easy tips and ideas which are going to help you in storing the onions.
Ideas to store peeled onions:
Sunny edge:
Before you choose to store onions you need to ensure that you keep the onions in a sunny ledge of your kitchen. This helps excess water ooze out or else the water shall ooze out later and spoil the onion after it has been refrigerated.
Using a clean cloth:
Use a moist cloth to clean the skin of the onion and remove all additional skin or extra water or moisture present. Keep these onions in the refrigerator uncovered. The onions shouldn't be covered or kept in a closed container because the moisture from the onions will ooze out and water will form which will cause a bad smell and make the onion mouldy.
Containers:
If you wish to keep the containers for a short period, you can keep them in plastic containers. Remember you should not place their lid as it will cause moisture retention.
Follow the easy steps above and you will face no problem in storing onions.
Image credits: 21food
How To Store Peeled Onion