How To Store Peeled Carrot

3 Feb 2012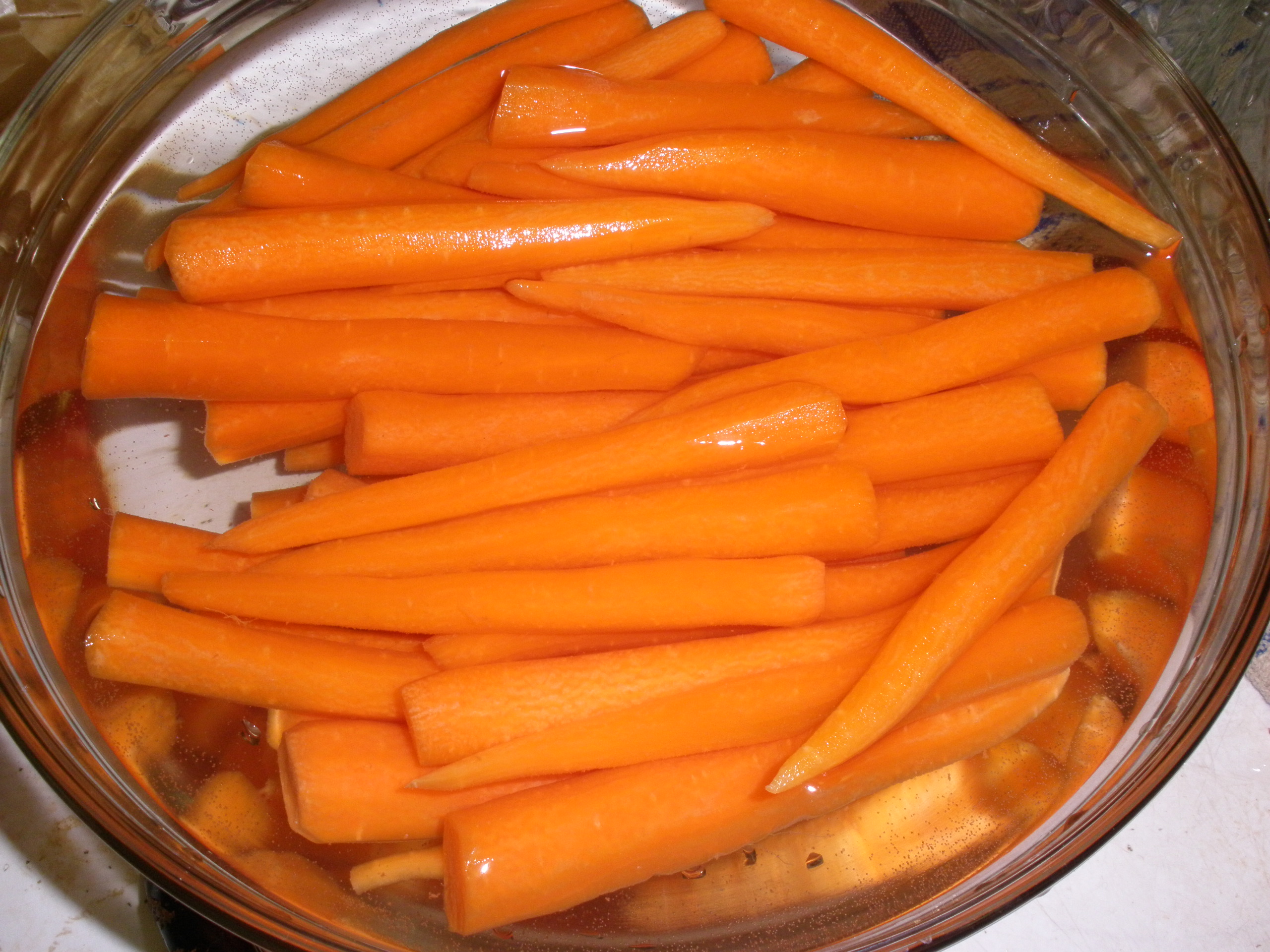 Storing carrots after peeling them can be done in different ways.depending on the duration for which you desire to keep them. These normally have a longer shelf life and hence keeping them fresh, isn't much of a problem. However, there are many time-tested ways of storing them, which assures high quality without loss of flavor.
Ways to store peeled carrots:
Water:
If carrots are stored in a bowl in the refrigerator with their skin removed, they tend to sap in the moisture, causing their dryness. Thus, to keep peeled carrots fresh, it is advised to store in a container of chilled water and then refrigerate. If the carrots need to be stored for a longer duration, the water needs to be ideally changed everyday.
Damp towels:
Peeled carrots can be ideally wrapped in wet or damp towels and then put inside containers which are well sealed. The containers or just the damp towels can be put inside a plastic bag. This moist towel helps to prevent the dryness of the carrots. If the carrots are to be stored for several days, these need to be softened everyday using water.
Blanching:
Carrots which need to be stored for many days can be blanched. This is done by immersing the carrots in boiling water and then these can be transferred in a bowl of ice water, so that the cooking stops. The carrots will stay fresh as the blanching process, extends the life of the carrots. Moreover, the blanching process deactivates any enzyme which is responsible for spoiling the carrots.
Hope these storing ideas will make your work easy! If you have any more ideas do write us back!
Image credits: hippieingeeksclothing, vievesgeorgics
How To Store Peeled Carrot