How To Freeze Baked Pasta

29 Jan 2012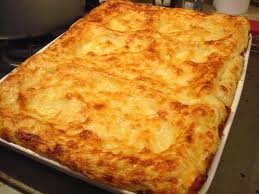 It is not  favorable  to freeze baked pasta dishes, however, you can opt for this method of storage if you have a huge amount of leftovers. Always make sure that you store the pasta and its sauce separately so that the stuff is not spoiled. The oven baked pasta, when frozen in the right way, remains unspoiled for about 2 weeks. So, what is the proper method? Read on to know the answer…
What You Need
Baked pasta dishes
Aluminum foil
Freezer containers
Sticky notes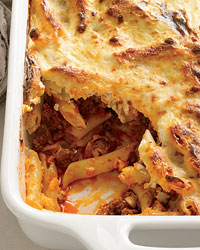 Tips To Freeze Baked Pasta 
Since you cannot freeze a hot baked dish, allow the pasta to come to room temperature.
Make sure that the pasta is free of moisture. The presence of moisture can deteriorate the quality.
Once the baked dish is cool and dry, arrange them in plastic baking dishes.
Cover with aluminum foil and wrap tightly using plastic wrapper.
Paste the sticky note indicating the contents and date.
Now, place in the coldest region of the freezer and allow to freeze until required.
Tips
When planning to use frozen oven baked pasta, retrieve it from freezer.
Thaw pasta in refrigerator, and then reheat.
Do not refreeze pasta dishes once thawed.
Baked dishes made using pasta such as lasagne and casseroles freeze well. Learning how to freeze baked pasta will help you to store the dish and enjoy it without the added hassle of preparing from the scratch. So, try it!
Image Credit: ifood.tv 
How To Freeze Baked Pasta