How To Freeze Chicken Pie

20 Jan 2012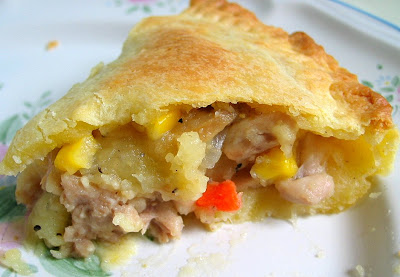 The flavor and taste of a  chicken pie is maintained for long period if it is frozen the right way. . Freezing the pie is a simple process but needs to be done meticulously or even a little bit of carelessness can spoil the pie and make it soggy, when it shall be taken out. Here is a short glimpse on how to carry on with the process:
Air-tight container:
If you plan to refrigerate a baked pie you will need an airtight container, preferably in the shape of the pie. You will need to ensure that the pie stays upright or else the chicken filling shall pour out. If it is upright, the pie shall turn solid in the specific shape and it will be easy to have it. You can then place this air-tight container in the freezer of your ref
Plastic wrap:
Chicken pie can also be wrapped in a plastic before placing it in the refrigerator. Ensure that there is no air or dampness in the plastic wrap or it can cause sogginess. Air has the power to spoil any food – thus this should be prevented at the earliest. This plastic wrapped chicken pie can then be placed in the refrigerator.
Zip-loc bags:
These are specially designed bags which keep food products in their original condition for long. Chicken pie can be kept in this bag and refrigerated for retaining its freshness and quality.
No matter how well you freeze the pie, it is recommended that the pie should be consumed within a month to enjoy it at its best.
Image credits: happyhomebaking
How To Freeze Chicken Pie