How To Dry Apricot

24 Aug 2011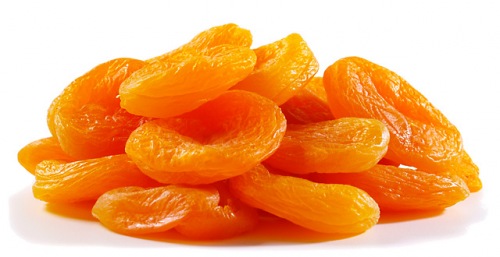 Learn how to dry apricot at home since it is the easiest and natural way to preserve these delicious fruits. Drying apricot would enable you to store them at room temperature and use as and when needed in delicious apricot recipes. Home drying  would ensure that they are free from sulfite as well as enable storage in lesser space than the canned variety. Let us learn how to dry them at home…
Steps to Dry Apricot at Home
Choose fresh, firm apricots.
Rinse and clean well with white vinegar.
Slice apricot into halves and pit them.
Turn the flesh inside out so that you have the skins towards the inside.
Dip the apricots in lemon water to prevent oxidation as they are dried. Oxidation can lead to loss of vitamins and hence put the apricots in lemon water for 5 minutes.
Blot dry on paper towels.
Spread apricots in a single layer on trays or glass dishes.
Make sure that no two apricot pieces touch each other.
Opt to dry under sun, in oven or using a food dehydrator.
If sun drying apricots, place near a sunny window. Make sure that the weather is hot with very less humidity.
Alternately, place the trays in the oven and set oven temperature to 150 degrees F.
Food dehydrator is very efficient and uses very less energy. Drying apricots in food dehydrator is encouraged due to its energy efficiency. Dry according to manufacturer's instructions.
Dry apricots should be pliable and not brittle. They should be free of moisture.
Store dry apricot in clean, airtight containers. Place these containers in a cool, dark, and dry place. Dried apricots can be used for up to 1 year from drying date.
Learn to dry apricot easily at home as given above and use this summer fruit in winter too!
Image credit: porkpieandmustard.wordpress.com/
How To Dry Apricot