How To Can Pumpkin

11 May 2011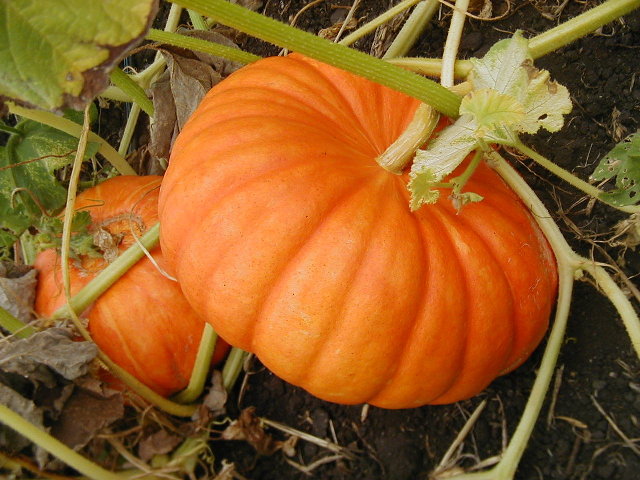 How to can pumpkin is an elaborate process however it needs detailed preparation for sterilization of jars and the vegetables. Canning pumpkin is one of the most trusted processes for preserving pumpkin. The process is easy and the shelf life of canned pumpkin is quite prolonged, which is a great advantage for the homemakers.
Like typical canning process canning pumpkin is divided into three main phases
Selection of right fruit
Sterilization of jars
Processing the canning process by pressure canner
Major Steps For Canning Pumpkin
Selection of the right fruit
It is always wise to take farm-fresh pumpkins, which is neither too mushy nor too green, the perfect pumpkin for canning should be orange in color and less grainy in texture
It should not have any bruise or sports on the veggie body
Sterilization of jars and lids
Clean the jars in lukewarm soapy water
Sterilize them into 10-minutes boiling water method
In case you have a dishwasher with sanitize mode, you can use the sanitize cycle for cleaning of the jars. However boiling water method is one of the most trusted methods even preferred by the professionals
The lids of the jars has to be sterilized separately; for this process you can take some water is a small pan and get the water boiling first.
Drop the lids in water and let them get boiled in water for 10-15 min
Remove the pan from fire and allow it to sit for rest until you require lids with lid on position. Allow the lids to be in warm water.
Preparing the pumpkin for canning
Wash the pumpkin exterior with cool water
You have to cut the pumpkin half
Use a serrated knife and drive it in sewing motion for chopping the pumpkin; a smooth knife may slip
Use an ice cream scoop to scratch the seeds inside the pumpkin
You have to cook pumpkin and cooking is a significant part of how to can pumpkin process. You can cook it into pressure cooker, or in the microwave.  Gen it takes 20 minutes time in microwave to get it soft, but take care cooked pumpkin should not be mushy.
Now peel the skin
Now the cut the soft pumpkin into small cubes
Fill the jars with chopped pumpkin
Allow some headroom left on the top
Add boiling water in the jars
Now place the jars with lids on in the pressure canner.
Processing canning by pressure canner
Heat the canner first without putting weight on it
After that phase, put weight on it according to user manual
After the processing time is over, take out the jars and allow them to rest till they come into room temperature
With these tips how to can pumpkin will sure be like a candy bite process for you. Take the plan this time for canning pumpkin and enjoy the vegetable whenever you want.
Image credit: ifood.tv
How To Can Pumpkin