How To Can Squash

3 May 2011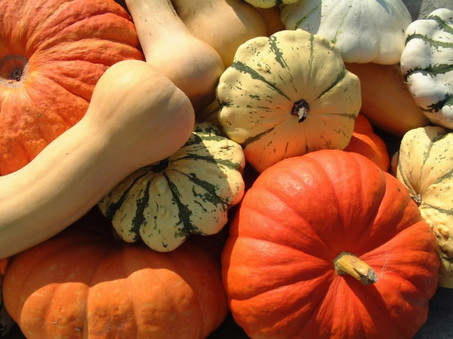 Before knowing how to can squash it is important to take in consideration that summer squash is not appropriate for canning. Squash is process can be managed with winter squash because wintry squashes are worthy of canning because they offer better shelf life if preserved properly. Let us learn how to can squash.
Sterilization of jars and lids are essential for canning squash process.
How to sterilize the jars
Wash the jars in soapy water; in case your dishwasher has a sanitize cycle feature you can wash the jars in dishwasher also.
Instead, put the jars into boiling water and boil then for 10-15 minutes.
Do the process just before canning.
Sterilizing the lids
Take a small saucepan, fill it with water.
Allow the water inside to boil
Add the soap washed lids in it
Boil the lids for 10-15 minutes
Put the lid on the pan, and keep the lids in the warm water until you use them for sealing the jars.
Tips For How To Can Squash
Peel the squash and chop it into inch size cubes.
You have to be double concerned that the cubes should be of same shape and size so that they can be equally be heat-processed
Drop the squash cubes in a saucepan and fill the pan with water
Allow the water to boil and then keep the squash cubes in boiling water for 2-3 minutes
Do not discard the water; keep it aside, because you can reuse the water in pressure canner for sealing the canning jars.
Fill the jars with squash cubes and add adequate amount of water in it; however you have to leave one inch around headspace on the top of the bottle.
You need to wipe the rim of each of the can with a paper towel and then place the lid on the bottle.
Place the jars in the pressure canner seal the canner and then process the pressure canning according to the instruction of the canner's user manual.
After the canning phase take the cans out, allow them to sit for 24 hours and then store the jars into cool dry place.
Wih these handy tips you are through with how to can squash process; enjoy canning squash and enjoy delicious squash recipes around the year.
Image credit: ifood.tv 
How To Can Squash